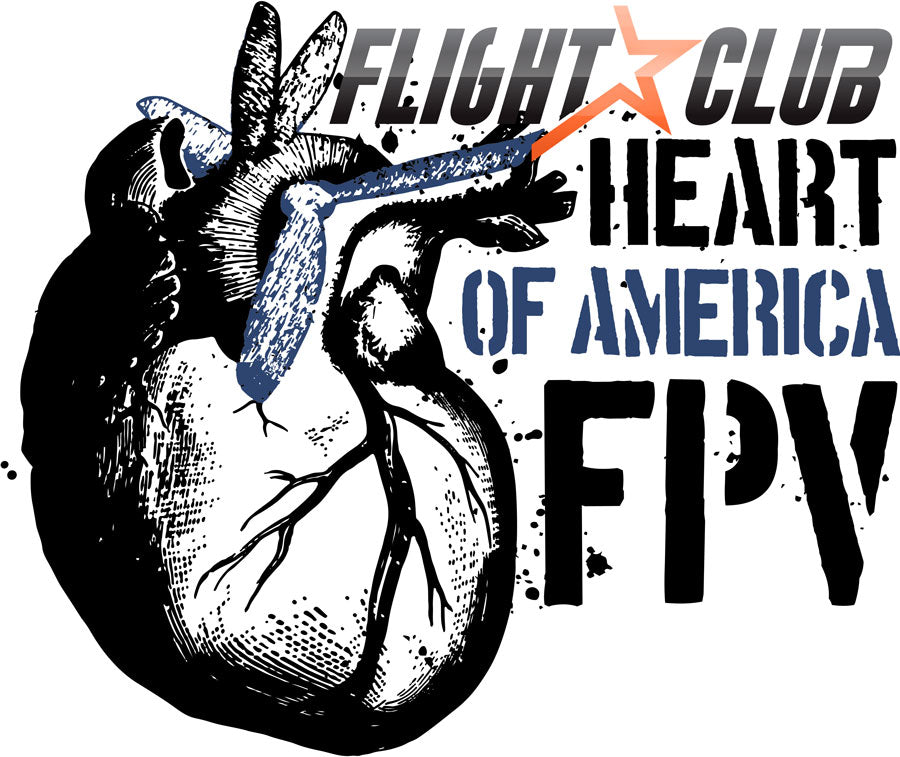 Team Heart of America Pit Switch
We are proud to announce that FlightClub is now a sponsor of Team Heart of America! Team HOA is a team based out of St Louis, MO and is made up of 11 of the fastests pilots in the nation. More importantly, they are some of the coolest dudes you'll ever meet.
We will be their sponsor for team racing as well as individually sponsoring some of the pilots for 2019. They will be rocking the PROton. Good luck to you all!
Heart of America Pit Switch
A pit switch is a small device that lets you turn on/off your VTX with a switch on your transmitter. For team racing pit switches are almost mandatory. It will let you quickly pit and swap quads without even needing to unplug the battery. Even if you aren't in a team race it can save your VTX from frying on the starting blocks.
Team Heart of America has developed their own pit switch that's on Kickstarter right now.
It's super easy to install. Connect the VBAT to your power source (make sure you use the voltage needed for your VTX, VBAT or 5V).
The top left power pad goes to the VTX
Wire the IO pin to any free TX or RX UART pin.
In BetaFlight CLI command, type "resource"
Identify the TX or RX of the UART you used. For example if you used TX1 on the Talon F7 "resource serial_tx1 A09" remember the 3 character identifier. in this case it's "A09"
Type "resource serial tx1 = none" enter and save
type "resource pinio 1 A09" enter and save
type "set pinio_config = 1,1,1,1" enter and save
type "set pinio_box = 39,0,0,0" enter and save
Now go to the modes tab and assign a switch to "VTX PIT"
The HOA pit switch is a perfect match with the TBS Unify PRO32 Nano VTX. In the build here, the HOA pit switch is on the bottom of the PRO32 VTX with the M3 loop secured to one of the flight controller screws.
Support team Heart of America with their campaign on Kickstarter now!
Available in the store now, HOA pit switch.