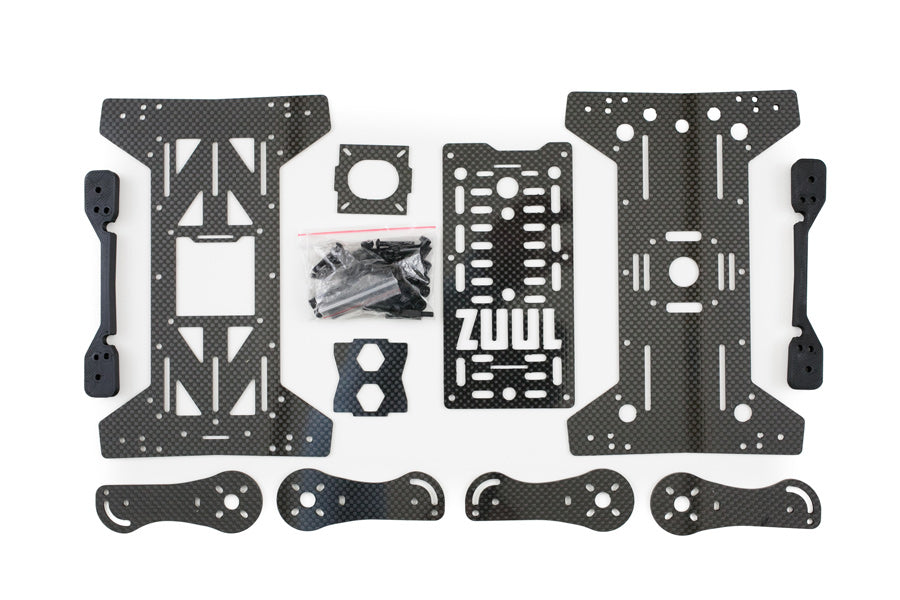 Hovership ZUUL Racehound Review | Part 1: First Impressions
ZUUL Racehound
The release of Hovership's ZUUL Racehound couldn't have come at a better time. The day before they released the quadcopter (Valentine's Day 2015) I had broken my second frame on my Lumenier QAV250 in two weeks. It was getting too expensive to spend $45-$55 every time I broke an arm. I've been thinking about moving to a frame with replaceable arms anyways. Time for a change.
Other frames I've been considering were the MB Epic 280, Blackout Mini H and the ZUUL Superbeast. On the MB Epic and Superbeast I really like how it has a dirty and clean section but very hesitant on the location of the GoPro mount. With my current flying skill level it's like having a $400 bumper mounted at the front of the quad…nope. Also these quads are really heavy, 235g on the MB and 195g on the Superbeast. That would probably mean I would need new motors, 6″ props and go with a 4s battery setup to optimize the performance on these big quads. I wanted a frame I could just transfer the parts from my QAV250 over and get similar performance, just with replaceable arms.
Enter the Hovership ZUUL Racehound. Hovership is mostly known for their 3D printed mini quads. The ZUUL line are their first carbon fiber racing quads. The Racehound is basically a stripped down version of the bigger Superbeast without the dirty/clean section, GoPro cage and 265mm instead of 285mm.
Specifications
265mm
5″ propellers
155g with motor screws
3K weave carbon fiber with 3mm thick arms and 1.5mm for all other parts
30.5×30.5mm holes on the main chassis for mounting the flight controller and power distribution board
foldable arms for compact transport or to act as a crash buffer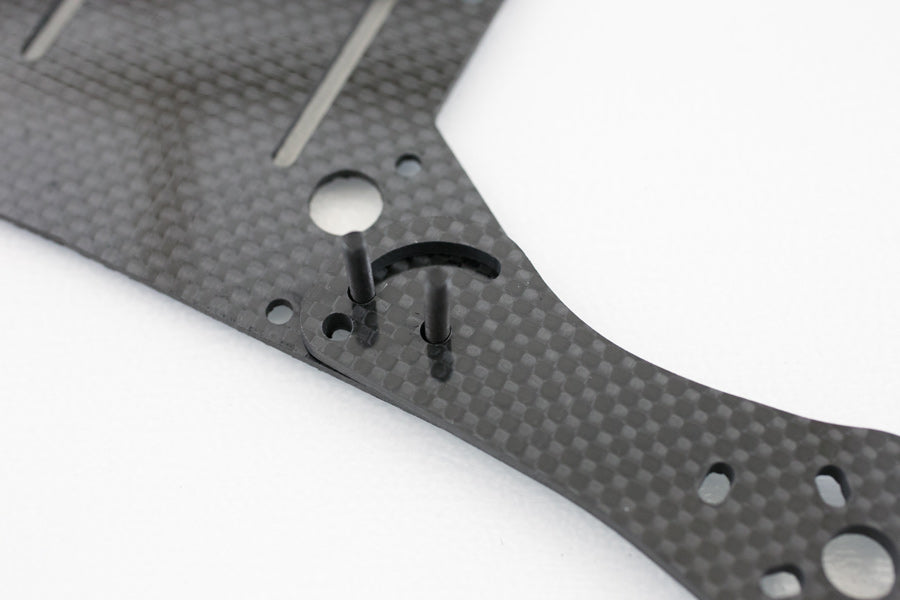 There are two mounting options for the arms, foldable or fixed position holes.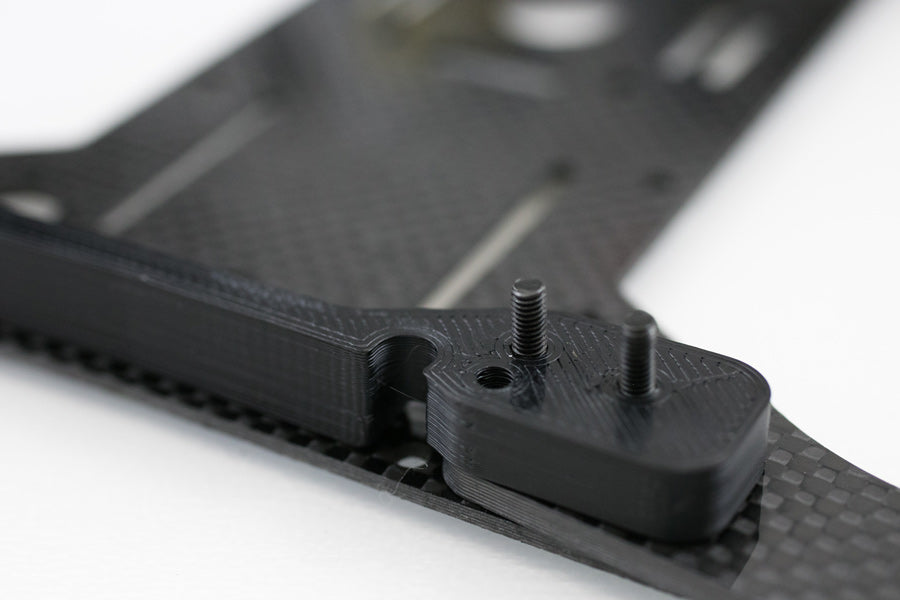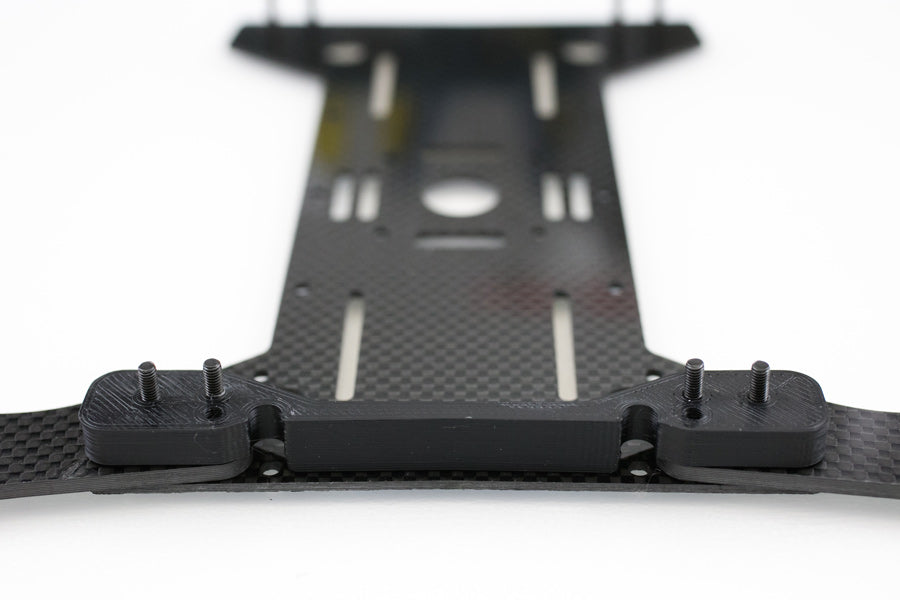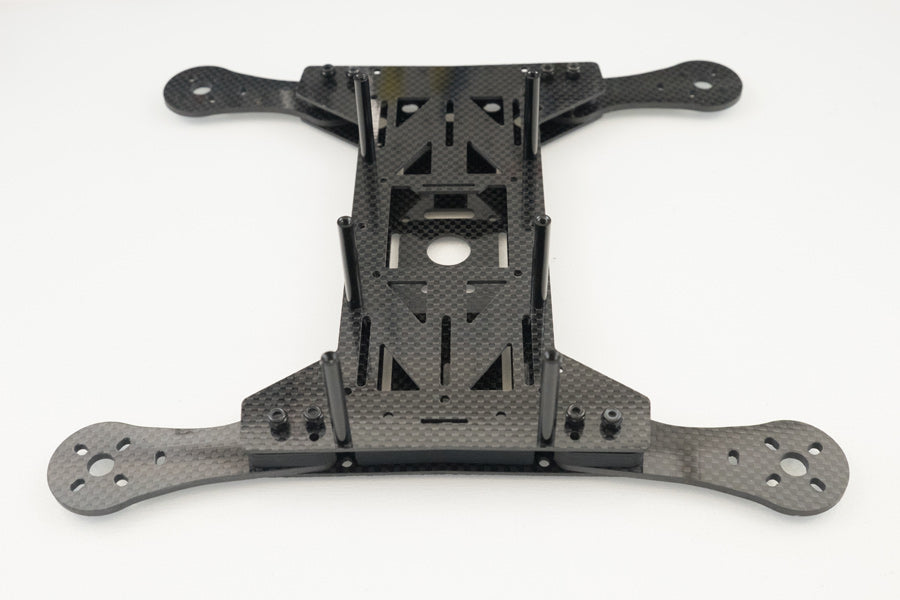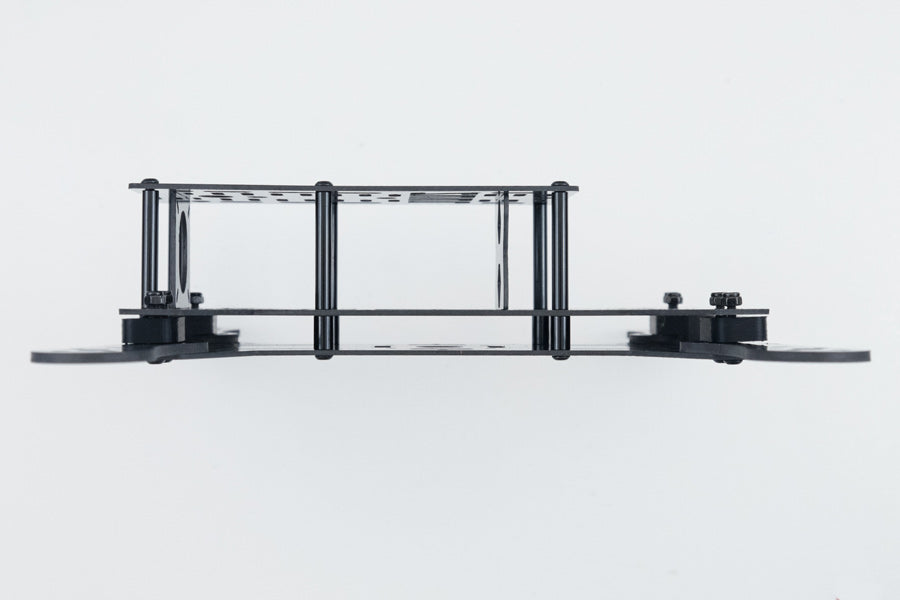 10mm gap for mounting ESC's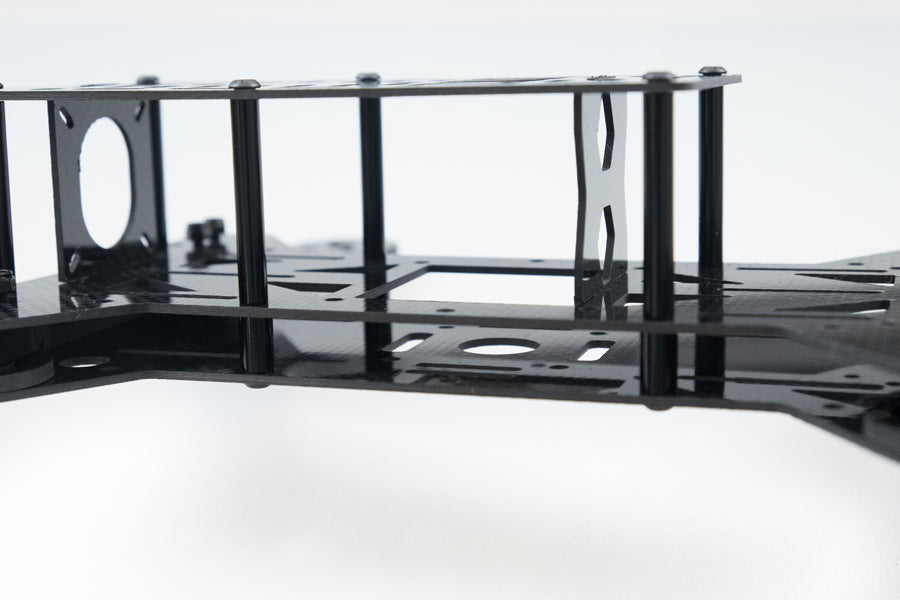 Close up view of the "firewall" plate to prevent the battery from hitting the flight controller stack during a crash. I will probably need this since my build will be a triple stack tower with PDB, Naze32 and OSDOGE.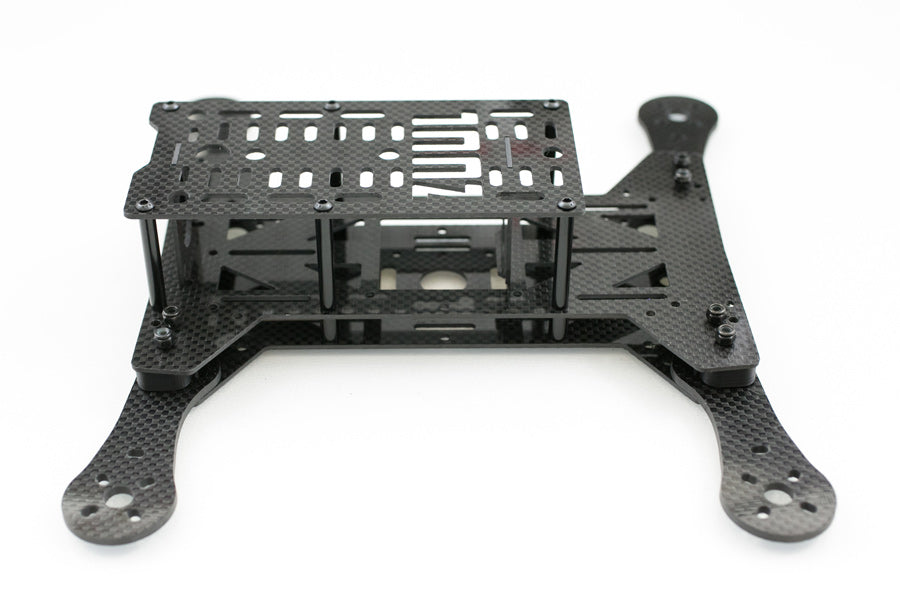 First Impressions
Here's what I LIKE about the ZUUL Racehound:
thick replaceable and foldable arms
tons of holes throughout the frame for endless mounting options
firewall to protect the FC and other components
30.5×30.5mm mounting holes and cutout. will help clean up wires during build
wide body to make mounting components easier
DISLIKES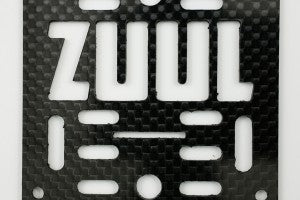 Wide body. For a 265mm frame, it should be able to use 6″ props but because the body is so wide, it can only fit 5″ props.
As of right now, no options for jello free GoPro or Mobius camera mounts. I'll have to ghetto rig something in the meantime.
The cuts on the carbon fiber are not very clean. Compared the Luminier's QAV250 the cuts are so clean the edges are sharp. The ZUUL's edges feel kinda fuzzy. We'll see if this has any effect on the durability of the frame when I start crashing it in part 3 of this review.
Check back next week for part 2 of the review: The build.