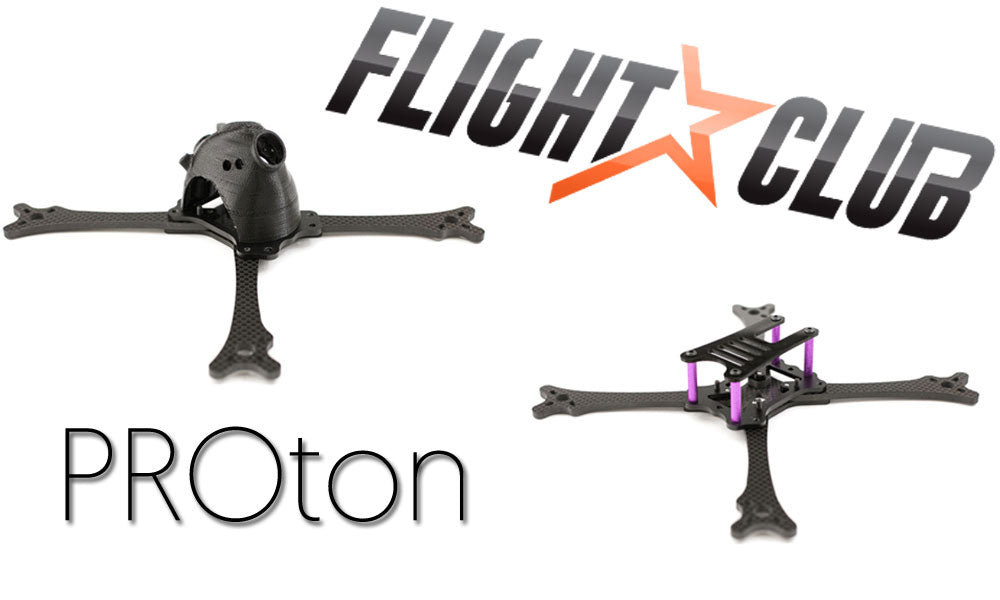 FlightClub Proton | Ultimate Race Frame
FlightClub Proton | Ultimate Race Frame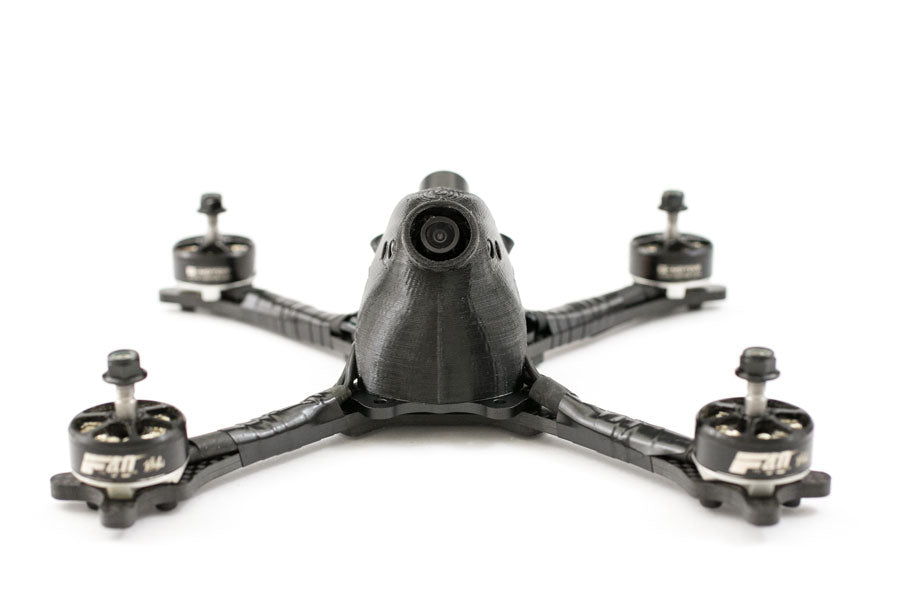 When I designed Tokio it was never suppose to be a race frame. Tokio was a frame with lots of protection so it can maximize your flight time. The mantra was protection, protection, protection. It is a fun frame that also flew great so people used them to race.
PROton
Enter the FlightClub Proton. The mantra for Proton would be win, win, win.
The Proton was designed from the ground up to be a race frame. From the easy to swap arms to minimal Z axis profile, everything was designed to help you get on that podium.
Goals for the Proton
Has canopy or skeleton mode
Lightweight – currently 78g canopy, 72g for skeleton mode
Easy to replace arms (no nuts needed)
Easy to work on
Still offers protection
Minimal drag
Different arms for different purposes
212mm slight stretch X
Parts Used in this Build
Weight
In designing the Proton I didn't want to play the "ultralight" frame game. The goal is to design a frame that is lightweight but also durable. I'm currently on prototype V3. V1 was light but the arms were too fragile. V2 was super strong but a tad heavy at 90g. V3 is a good blend of both, lightweight buy yet still strong.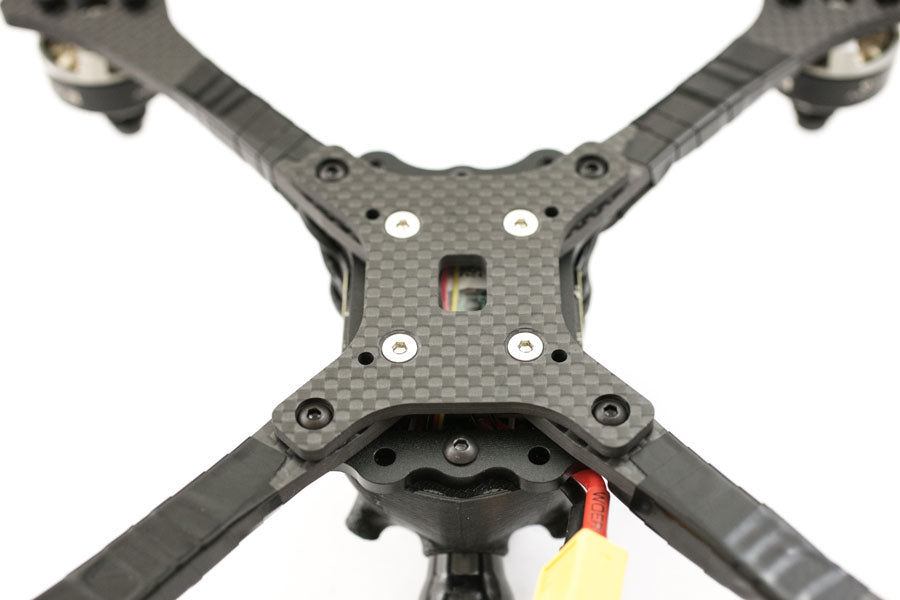 The Proton uses a CNC'd aluminum alloy plate that serves multiple purposes. The CNC plate is threaded so that the screws for the arms do not need any locknuts or press nuts. Just simply two screws into the CNC plate to hold the arms. No need to use pliers to hold nuts to remove an arm.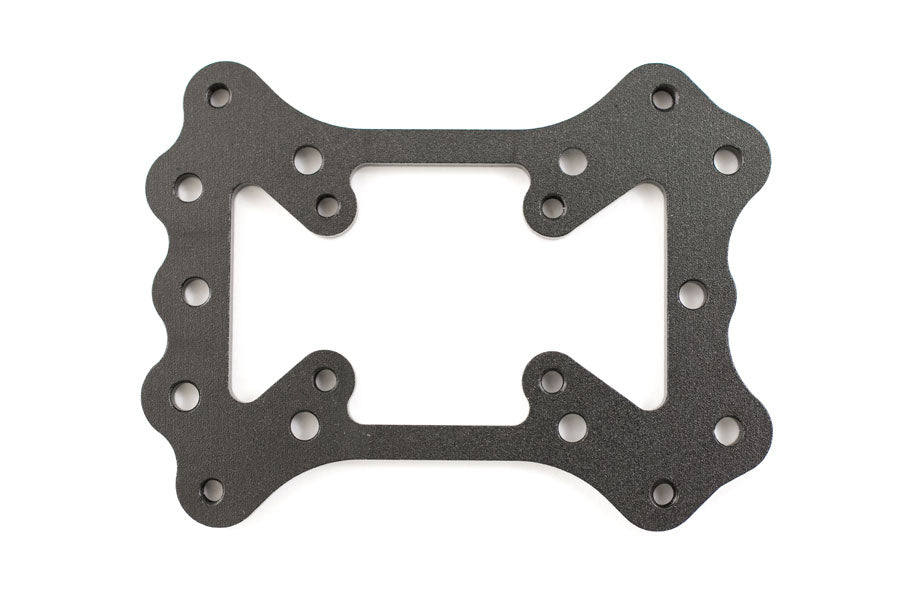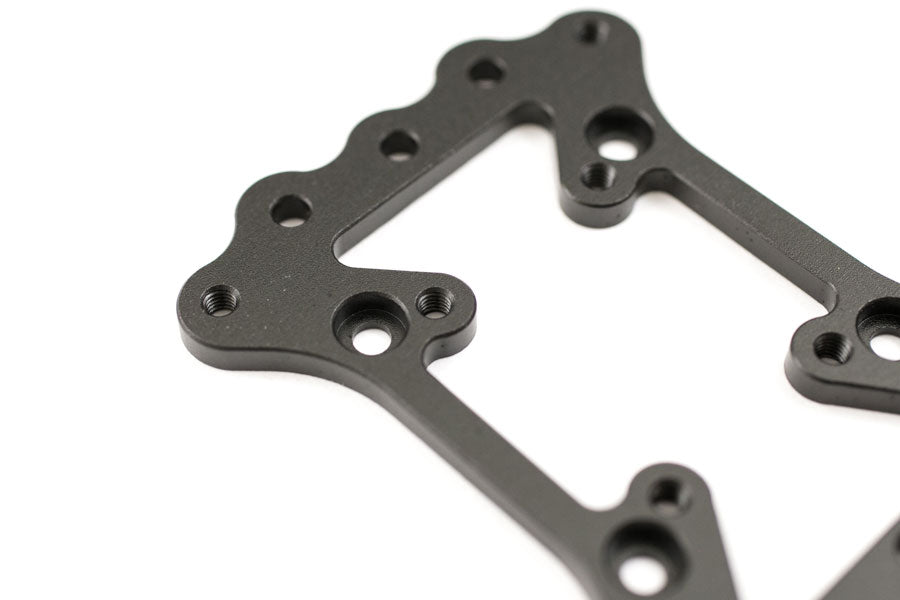 The CNC plate is CNC'd out of a 7075 aluminum alloy plate. 7075 is currently the strongest aluminum alloy available. It's the best alloy for this purpose because it's super strong, fairly light and not very malleable (bendable). 6061 aluminum is probably the alloy what most people think of when they think aluminum parts. It's the most commonly used because it's the cheapest. 6061 is not good for a quad because the parts bend easily. 7075 is what's used to build NASA spacecrafts. If it's good enough for NASA, it's good enough for FlightClub!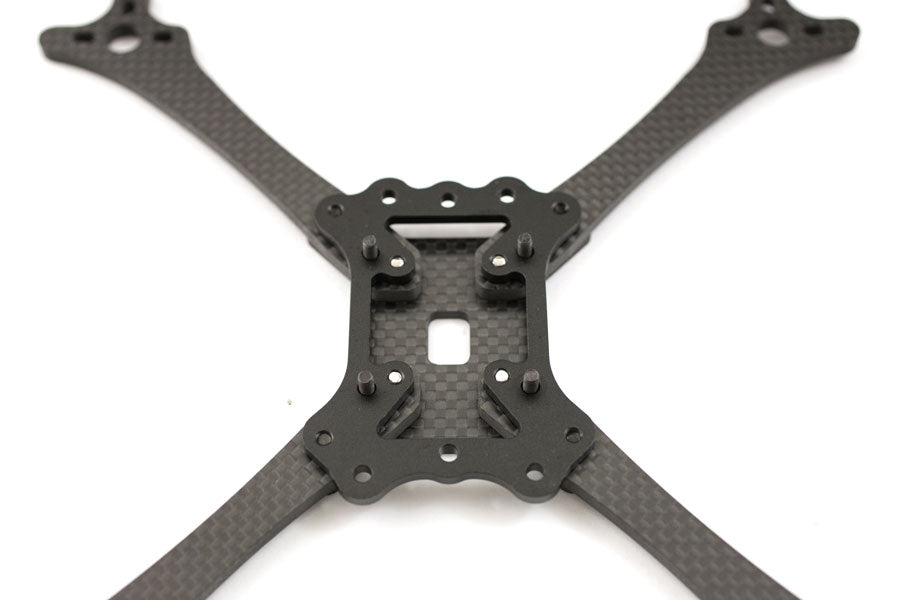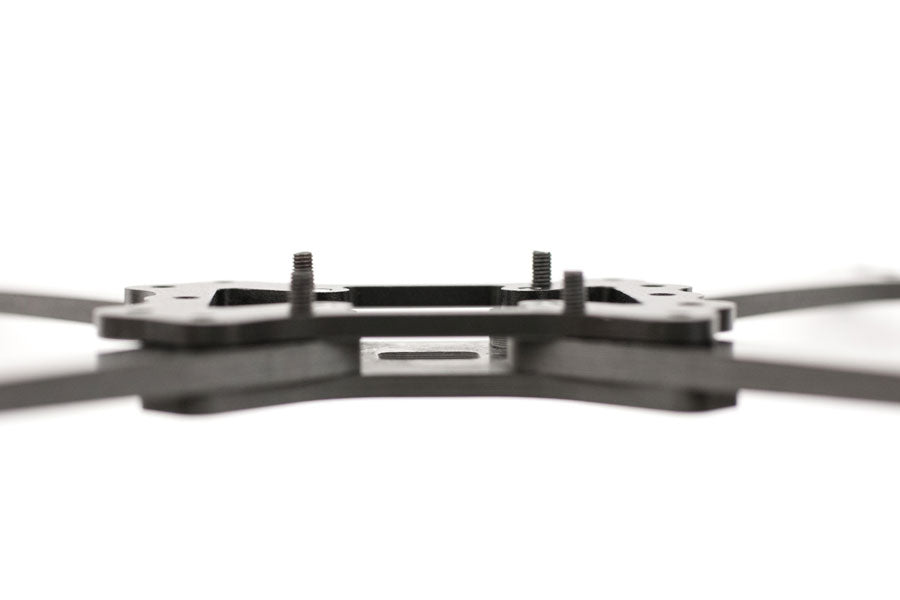 The CNC plate also has a cutout under the fc stack. This stack has about 6mm of space so you can mount your rx under the stack. This reduces the overall height of the stack to lower the center of gravity.
Arm Options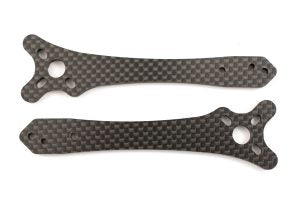 I don't believe there is one frame that can do it all. That's why the Proton will have 4 different arms. You can adapt the Proton for whatever situation you are flying.
5″ Practice Arms – beefier arms that can take a beating
5″ Race Arms – Skinnier lightweight arms when every gram counts
5.5″ Arms – for the new 5.5″ props coming out soon
4″ Arms – for a small nimble frame
Canopy or Skeleton Mode
Another unique feature of the Proton is that it can wear a canopy or go what I call skeleton (standoff) mode. Personally I love canopies because they offer so much protection. But some people don't like them cause it can be somewhat restrictive on the build. The the CNC plate has mount holes for a canopy or standoffs. The configuration below in skeleton mode with 5″ race arms is 72g.
What do you think?
Currently we are testing prototype v3. I'm still tweaking concepts to perfect them but nothing is set in stone yet. Tell me what you think about this frame? What do you like and don't like? Are there any other features you'd like to see in this frame?