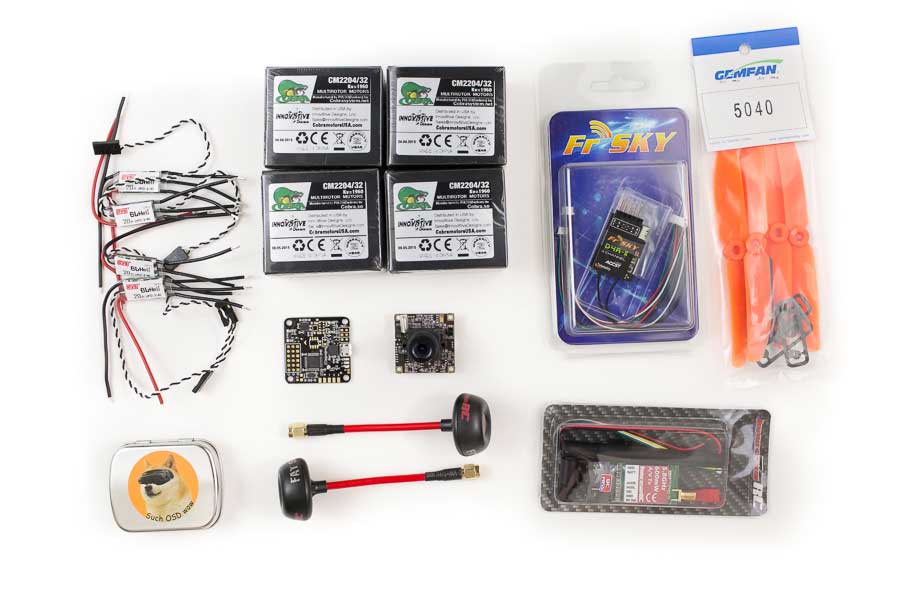 Buy Your First Drone: QAV250
Buying Your First Drone
You want to get into flying FPV drones or quadcopters. You don't know where to start. You get on YouTube and watch FPV videos. You see the super talented Lumenier pilots (Charpu, Juz) doing some crazy things flying in awesome locations. Google QAV250, end up at GetFPV, not sure what to buy so you get everything recommended by GetFPV for the QAV250. This is where most beginners mess up.
That was me when I first started looking into buying a drone. I knew nothing about FPV drones but wanted to fly as soon as possible. Just buy whatever the pros are flying and the parts GetFPV recommend. If they recommend it, it's gotta work and be good right?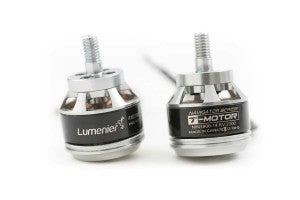 Here's the truth, they want you to buy the Lumenier branded parts cause they make a lot of money off them. They are pretty much rebranded parts. For example, the Lumenier FXC1806 2300KV are rebranded T-motor 1806 2300kv motors. Look at the specs, they are exactly the same. Only difference is the Lumenier is $35 whereas the T-motor is $25.
Don't get me wrong, the parts they recommend will work together and flies good. BUT there is a better way!
Disclaimer: I have nothing against GetFPV or Lumenier. I just want to prevent others from making the same mistake I made.
First educate yourself and learn the basics of an FPV quadcopter. I wish I learned all this before I started buying parts. It will save you a lot of money and have a much better FPV quad.
Let's take a look at a breakdown of the parts GetFPV recommends vs a custom built drone.
* This Taranis X9D comes with the X8R receiver. You can use it but this RX is huge compared to the D4R-ii.
The total does not include the monitor/goggle. There are so many different options you can go with this we'll leave it out of this comparison. (A budget option would be a LCD monitor. If you have cash to spare, a pair of FatShark Dominator SE's would be sweet.) The total recommended by GetFPV is $913 vs $783 for the custom built option. The difference is $154. That's a pretty big saving. Let's take a deeper look at what you get with the custom option.
Pros of a custom built QAV250 vs the recommended GetFPV QAV250
Motors – Low profile 2204 Cobra or SunnySky motors. The Lumenier 1806 motors have a taller profile so they are much more susceptible to getting damaged in crashes. Bent motor shafts can be replaced (even though it's a pain in the ass) but if you bend the motor casing, forget it. It's not worth the trouble trying to fix it. Cobra 2204 2300kv with 5040 props will blow any 1806 motor away. Not even in the same class in terms of flight performance.
ESC – BL20A vs Lumenier 12A. Both support OneShot and Active Braking/Damped Light, but the Lumenier still runs SimonK, which is pretty old school. BL20A uses BlHeli (easy to program) and is more powerful at 20A. This is very important when your flying skills improve and want to move to bigger props and more powerful motors such as the Cobra 2208 2000kv motors. BL20A are lighter also, 2 grams each. The Lumenier 12A can't handle 6″ props on 4s. I know. I smoked two flying 4s.
Flight Controller – Naze32 tested and proven to work well with CleanFlight. Easier to tune, has built in voltage monitoring and a buzzer output. Even Lumenier team pilot Charpu switched from the CC3D to the Naze32.
Battery 45c vs 35c
Props, this one is a toss up. Carbon fiber props are awesome. But if you are a beginner, do not get CF props. It can get very expensive very fast because you will break a lot of props. For the price of one set of CF props, you can but 13 sets of 5040 props.
OSDoge – Even though this is optional, I highly recommend this. All my quads, except for the Vortex, uses this. OSDoge's main function is displaying on screen display in your goggles/monitor but it has many other useful functions. The OSDoge has a built in LC filter for the FPV part, shows you battery voltage, current flight mode, RSSI (radio signal strength indicator), flight timer and you can tune your PIDs right from the OSD (on screen display) with your transmitter. Tuning PIDs is a pain in the ass and takes forever without this. It stacks perfectly with the Naze32 and reduces FPV wires giving you a super clean build.
So with a custom build QAV250 you get OSD, better motors, more powerful ESC's, better flight controller and save $142. It's a no brainer to me. Take it from someone who is building a 2nd QAV250, this is the way to go.
I know custom build might sound intimidating to a beginner but it's built pretty much the same way as the GetFPV recommended way. Actually with the OSDoge it's easier and cleaner. Check back soon for the build. I will show you step by step how to build this little drone beast in part 2.