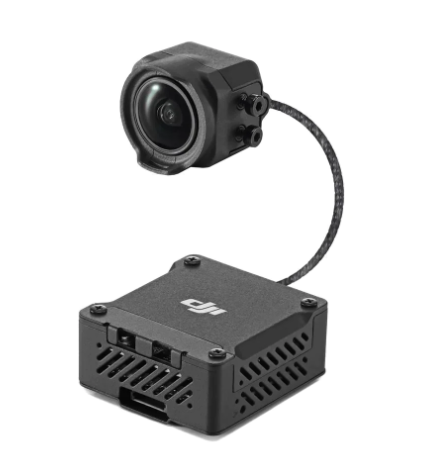 DJI O3 Air Unit
Sold out
Original price
$229.00
-
Original price
$229.00
The 
DJI O3 Air Unit
 is finally here! Integrating DJI's cutting-edge video transmission technology into a lightweight and compact body, the DJI O3 Air Unit features state-of-the-art DJI transmission technology enclosed in a lightweight, compact design. See for yourself that it's possible! The DJI O3 Air Unit will provide you with excellent image quality over long distances and is distinguished by ultra-low latency, thanks to which you will take your FPV experience to a whole new level. The device is a real breakthrough in imaging performance - it offers a 1/1.7-inch sensor, flagship video technology, 155° super-wide field of view, and more. It is also distinguished by its compatibility with a wide range of products. Get a reliable image transmission tool, unleash your creativity and enjoy even more sky-high travels! \n \nhttps://youtu.be/-WdDhgIzkEQ 
FEATURES
Works with DJI FPV Goggles V2, DJI Goggles 2, and DJI FPV Remote Controller 2
D-Cinelike mode for Vivid Colors
Flagship O3+ Video Streaming
Customizable Canvas Mode
155° Super-Wide FOV
1/1.7-Inch Sensor
Compact in Size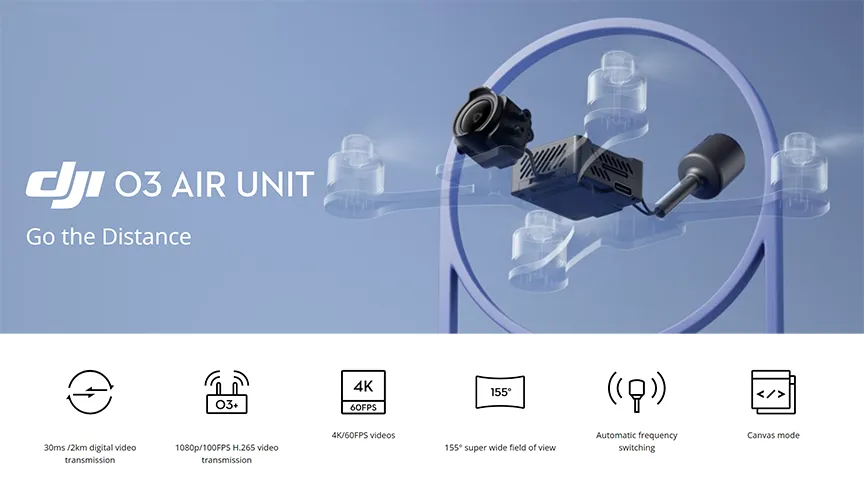 DJI O3 CAMERAT
The camera module of the device offers 20 GB of built-in memory and is equipped with a 1/1.7-inch matrix. As a result, you can enjoy excellent image quality and incredible detail. Thanks to the solutions used, you can easily record a stable 4K/60FPS movie, and the super-wide 155° field of view will allow you to fit much more in the frame! The module is also distinguished by its f/2.8 aperture and 12.7mm equivalent focal length.  It also comes with 20GB of built-in storage. D-Cinelike color mode allows you to make detailed color adjustments to your shots. The camera module can be used with the DJI Avata ND Filters Set (ND8/16/32). The features will surprise you! \n \n
DJI O3+ FLAGSHIP TRANSMISSION
Transform your video transmission experience. The DJI O3 supports a max video transmission quality of 1080p/100fps from up to 10 km.
SAY GOODBYE TO LIMITATIONS
Get more opportunities. The DJI O3 Air Unit is compatible with the DJI FPV Goggles V2, which offers O3 video transmission, high resolution, long-range, high noise immunity, and low latency. It also works with DJI Goggles 2, which are distinguished by a lighter, smaller design and have built-in micro-OLED screens. The device also works in conjunction with the DJI FPV Remote Controller 2, which is ergonomically shaped, equipped with Hall effect sticks, and allows you to use the M mode that allows you to perform even extremely complex maneuvers.
CUSTOMIZABLE
The DJI O3 Air Unit features a lightweight, compact design and wide compatibility. This means that you will successfully use it in various configurations. In combination with the DJI Goggles 2 and the DJI FPV Remote Controller 2 apparatus, it will provide you with complete mobility and freedom!