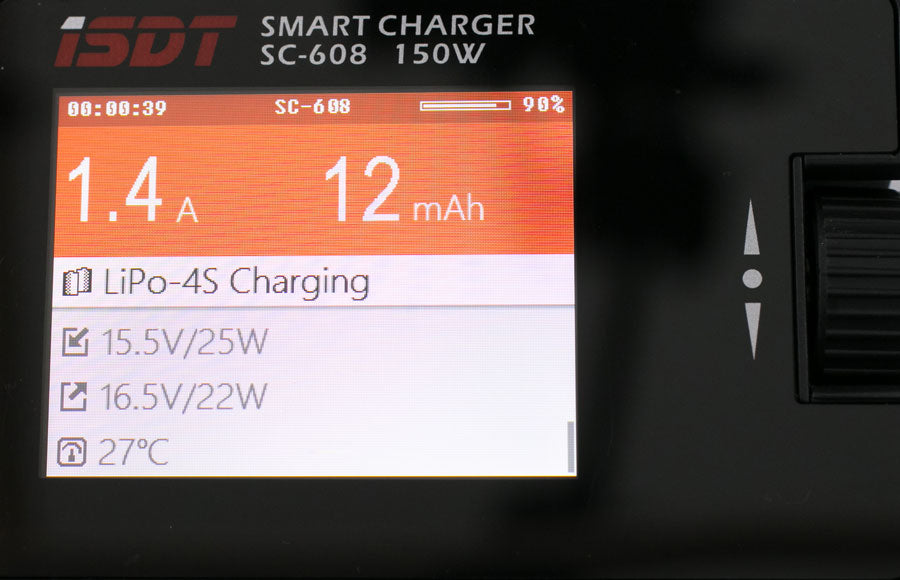 ISDT SC-608 Mini LiPo Battery Charger
LiPo Battery Charger: iSDT SC-608

I've been looking for a simple portable field lipo battery charger for a while and I finally found it. The iSDT SC-608 is a micro 150w balance lipo battery charger that fits in the palm of your had.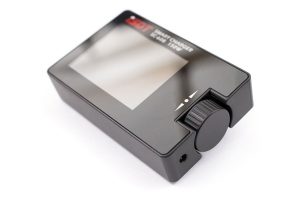 Specifications
Charges LiPo, LiFe, Lilon, LiFe and LiHv (1s-6s)
NiMh/Cd (1-18s)
Pb (1-12s)
Input Voltage DC 9-32v
Output 0-30v
Charge Current .1-8A
Discharge .1-3A
2.4″ 320×240 IPS LCD
XT-60 Connector both input and output.
Dimensions 88 x 58 x 21mm (3.4 x 2.2 x .8″)
110g
LiPo Battery Charger Decisions
I was deciding on going with the iSDT SC-608 or the HiTec X2Ac Plus. The Hitec is a two port AC (100w)/DC (200w) charger. The watt rating just tells you how many batteries you can charge at a certain charge current. It's a great charger but it's more than I need for my purpose. The HiTec is probably 5 times as big as the iSDT. There's no way I could fit the HiTec and all my other gear in the Lower QuadGuard backpack. I love this bag btw. I'll do a review on this soon.
The iSDT SC-608 lipo battery charger is not meant to be your main charger but a compact and convenient field charger. What I love about the iSDT SC-608 lipo battery charger is it's portability. I use a Tattu 4s 5000mAh battery. (The minimum input voltage for the SC-608 is 9v so you have to use at least a 3s battery for the source battery.) I can fit the charger and the 5000mAh in my Lowepro QuadGuard backpack. Go fly anywhere and have the ability to charge batteries. Whether it's in a field in the middle of nowhere, abandoned warehouse or cliff diving. There's no need to rely on a AC plug, a power converter or lug around a huge car battery. A 4s 5000mAh will charge about 4 4s 1550mAh R-Line and 5 4s 1300mAh R-Line batteries. The bigger the source battery the more charges you can do. I chose a 5000mAh because it's a good tradeoff between number of charges and portability. I love the idea that I'll never have to stop flying because I ran out of battery on my goggle battery. This is my just in case charger.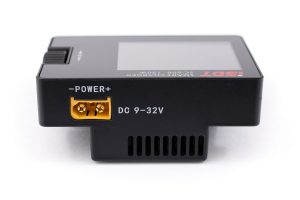 To use the iSDT SC-608 simply plug in the battery you want to charge and plug in a bigger battery for the source. Select your charge current, battery cells and start charging. The SC-608 is a single port charger but you can connect a parallel board and charge multiple batteries at once. It takes about an hour to charge a Tattu 4s 1550mAh R-Line. The connector or the SC-608 are both XT60 for the input battery source and output charge port. I couldn't find a parallel board with a XT60 connector . You can easily just cut off whatever connector the parallel board came with and solder on your own XT60 female connector.
Parallel Charging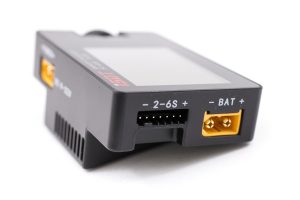 To charge using a parallel board simply add up the total mAh for the batteries you want to charge to get your charge current. Make sure you are charging the same battery cell count on the same parallel board. You can't mix 3s and 4s batteries on the same board. So if you want to charge 3 4s 1300mAh batteries, the charge current will be 3.9A (3 x 1300). If you are not in a rush I recommend setting the charge current to slightly lower then the total mAh capacity. So instead of 3.9A I would use something like 3.5A. Charging at a smaller current will extend the life of your batteries.
Safety First
NEVER leave a charging battery unattended. Let the battery cool down to at least room temp before charging. I always touch the batteries 5-10 minutes into the charge to make sure everything is ok. A charging battery should be cool or room temp. If the battery gets warm, hot or is swelling, stop the charger immediately. Take the battery outside and be prepared for a fire. Be extra careful charging a battery that was damaged in a crash. Last year I was charging two batteries that were damaged in a crash on a board and they started getting hot and swelled. I put them outside on the concrete. 5 minutes later I heard an explosion and saw flames shooting out a foot on each side of the battery. If I wasn't watching these batteries my house would have caught on fire along with my dog.
Get your Lipo Battery Charge on!
The great thing about this setup is that it only costs about $100 total with the battery, depending on the capacity you choose. You don't need to rely on having an AC power plug around or a huge car battery. It's powerful enough to charge 4-5 batteries in a bout an hour, depending on what batteries you are using. The size is small enough that you can toss it in your bag and not even notice it.
So if you are looking for a portable lipo battery charger you can have with you at all times, I highly recommend the iSDT SC-608 lipo battery charger.
If you found this post helpful, it would be super cool if you purchased the components from my store or purchase items from my Amazon links. These posts are expensive and take a loooong time to make! The purchases make it possible for me to keep making them. Thanks in advance, I greatly appreciate it 🙂