ImmersionRC Vortex Review: Part 1 First Impressions
ImmersionRC Vortex Review

I just got my ImmersionRC Vortex and this thing is sweet! It's actually smaller than I imagined and lighter. Overall the build quality is superb. It was pretty much plug and play. I connected a FrSky D4R-II receiver and ran through the setup wizard in the OSD. The setup took about 2 min and it was ready to fly. The OSD is pretty sweet. There are multiple options for OSD. You can tune PIDs, change the look of the OSD, change flyer profiles and set up a bunch of other stuff. See the video above for a run through of the setup wizard and the OSD.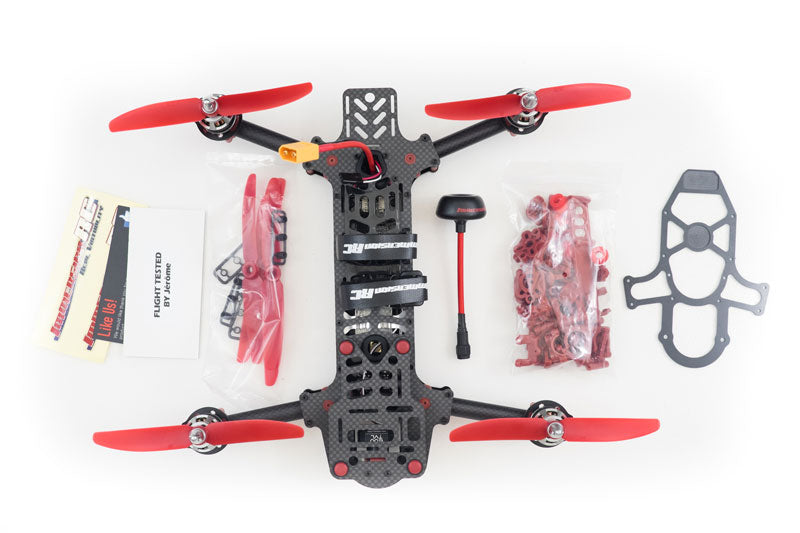 Contents of the Vortex
Vortex
T-motor 1806 2300kv Motors
FatShark SpiroNet
2 sets of 5030 Propellers
600tvl CMOS FPV camera
Bag of crash pack parts
bottom plate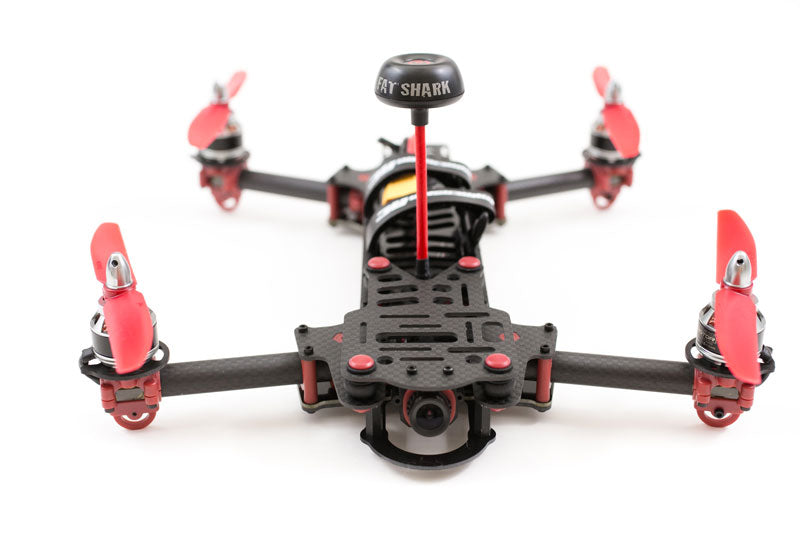 The Vortex is 285mm from rotor to rotor and weights 355g out of the box.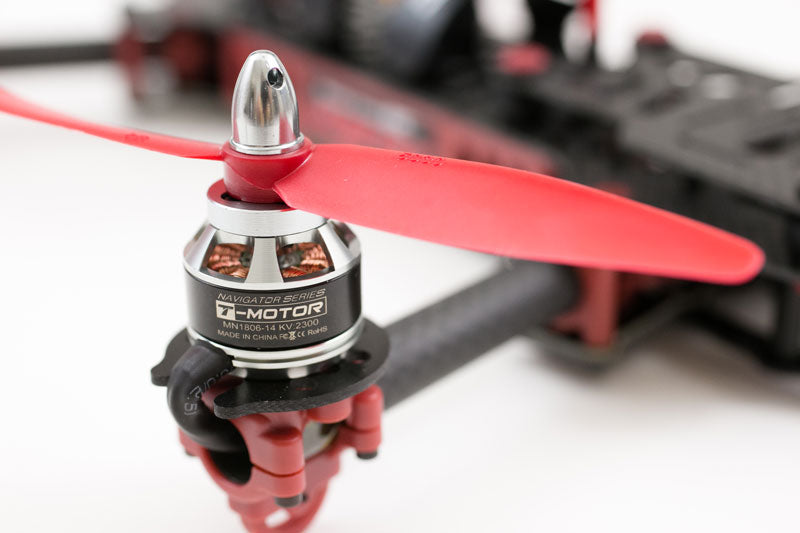 The Vortex comes in two versions, standard and race. When I pre-ordered only the race version was available and it comes with T-Motor 1806-14 2300kv motors.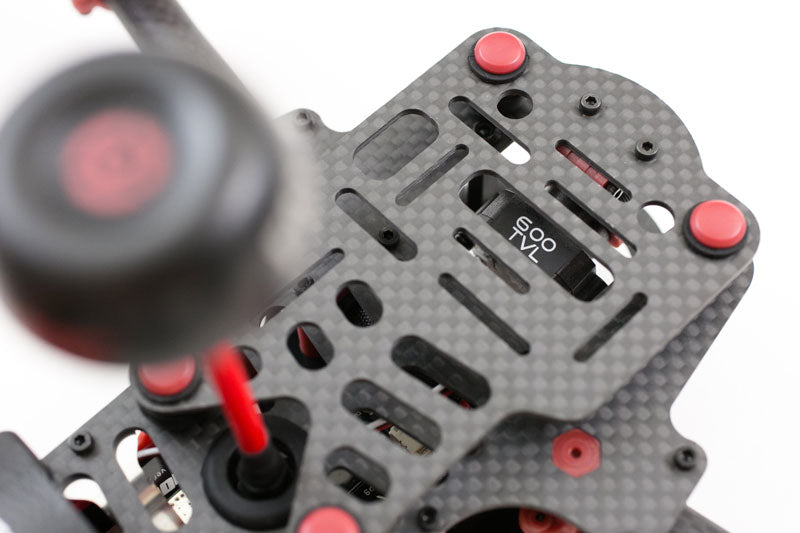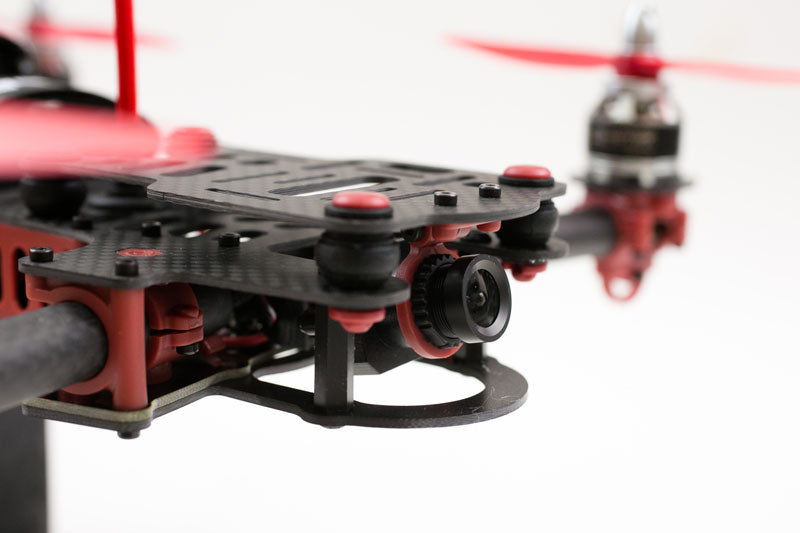 The 600TVL CMOS FPV camera is attached to the vibration dampened plate. The angle of the camera can be adjusted by simply moving it with your hand.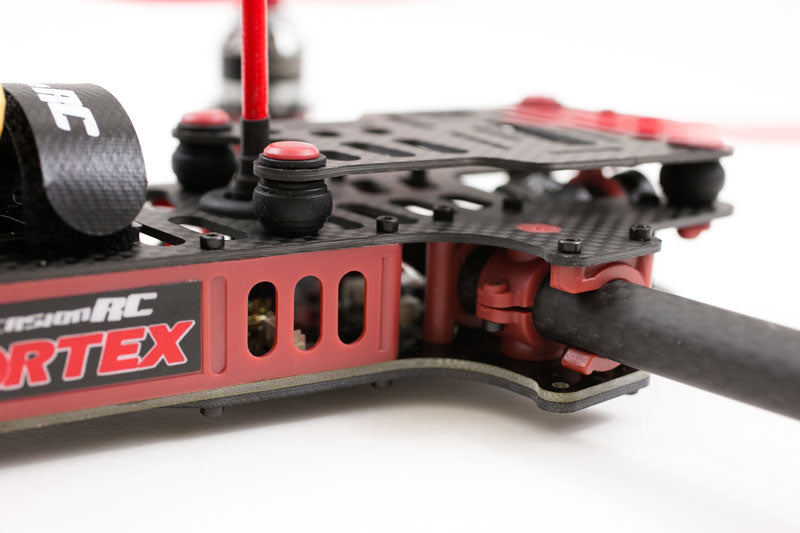 Closeup view of the folding arms.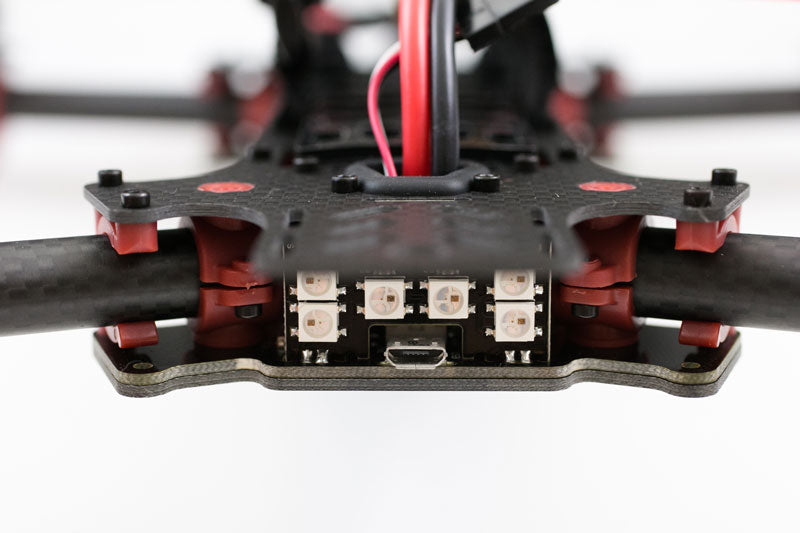 RGB LED's and micro USB on the rear. In order to connect to Cleanflight you have to power the quad. There is a button on the top left of the LED's to change the vtx band and to reset to quad.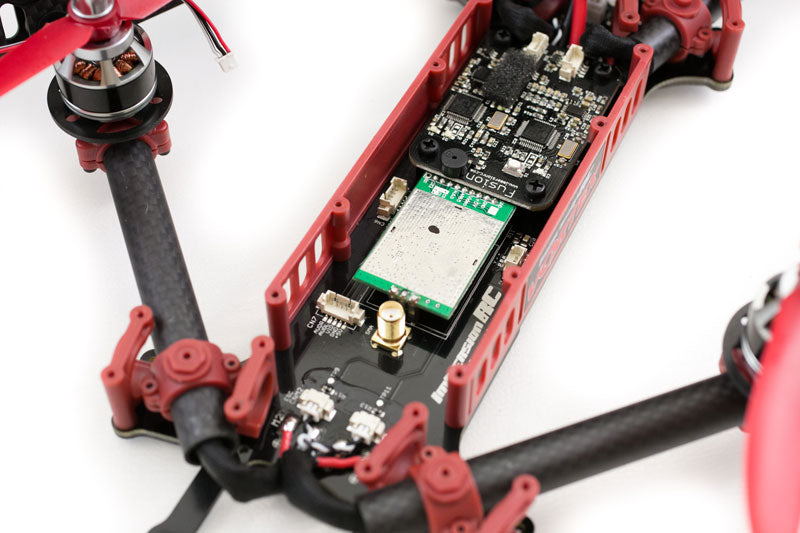 A look inside the Vortex. The SMA antenna connector, video transmitter and power supply plug for a GoPro is all attached to a single circuit board. The Fusion flight controller seems like it can be removed. The ESC's are mounted inside the carbon fiber tube arms.
So far I'm very impressed with the Vortex. The parts all seem to be very good quality from the ABS injection molded parts to the matte carbon fiber. What I really liked about the quad is that everything works together flawlessly (so far). Check back soon for the maiden flight and a more in-depth review!
Don't forget to subscribe to our newsletter and Like us on Facebook!