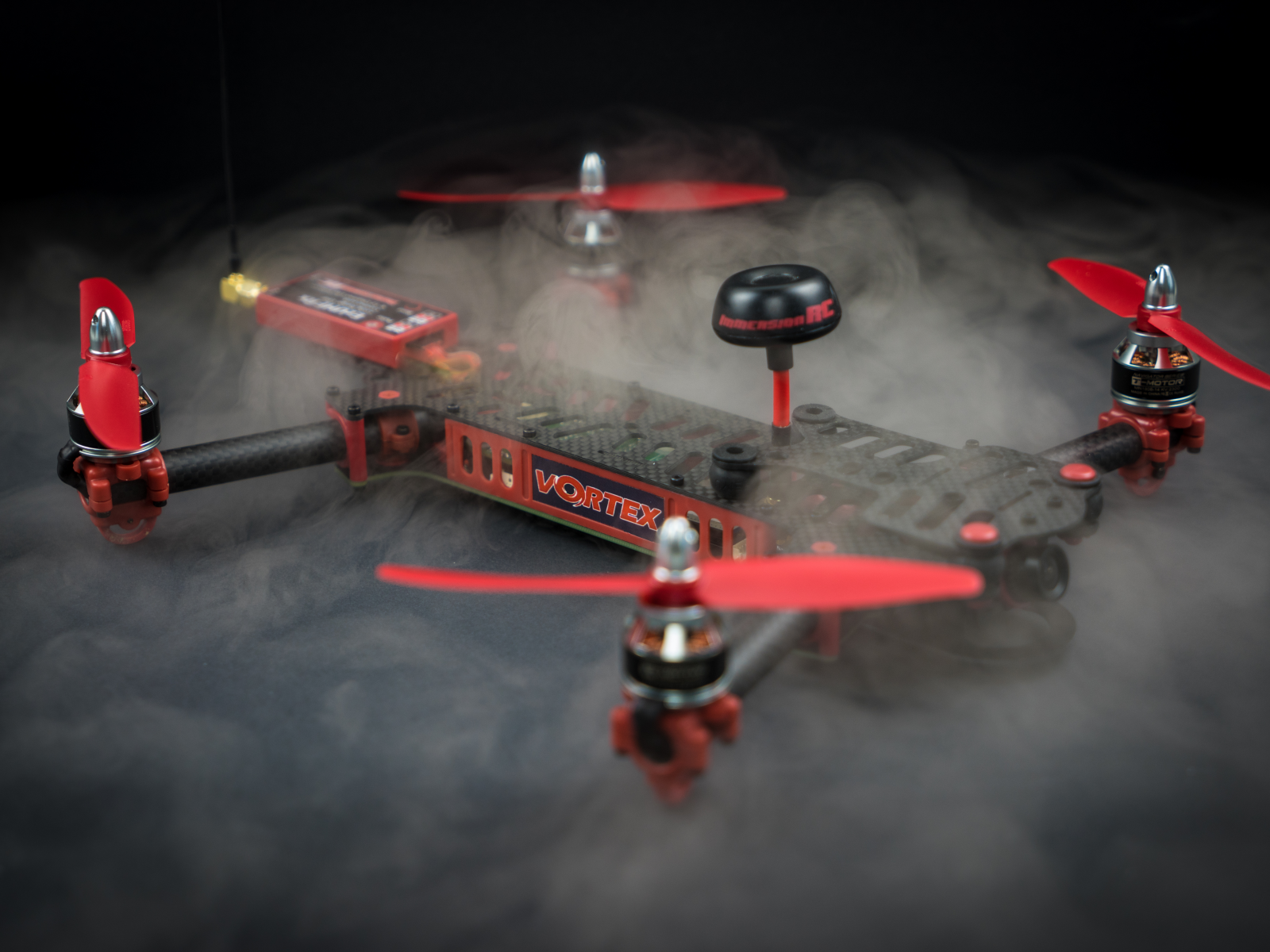 ImmersionRC Vortex Preview
I've found my next FPV quad
The ImmersionRC Vortex is going to be the DJI Phantom of the FPV quadcopter racing world. ImmersionRC is mostly known for their 600mw video transmitter but now they are building ARF (Almost Ready to Fly) quads. The reason the Phantoms fly so well is that they are all built the same so they are factory tuned to fly great. This is the same concept with ImmersionRC's Vortex. I'm guessing, since the Vortex hasn't been released yet, the Vortex will be very locked in. The hardest part about tuning a quadcopter built from scratch is that the components vary from quad to quad so there's no baseline PID settings that will work with all quads.
Highlights of the ImmersionRC Vortex
Starts at $399
285mm with foldable arms
Carbon fiber and injection molded parts
Integrated Flight Controller flashed with Cleanflight
Integrated OSD with tuning options
NexWaveRF 5.8GHz Video TX
Titable, Vibration-free Camera mount
Here's what I love about the Vortex
Foldable Arms – I'm a huge fan of foldable arms like Hovership's Racehound. I've crashed this thing so many times and have only broken props. It's like having a crumple zone on your quad.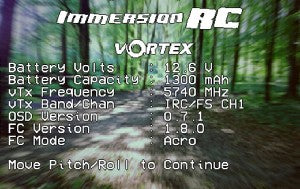 Built in OSD (on screen display) – Highly customizable OSD that lets you tune PIDs, change quad settings, realtime flight info and much more.
Custom ESC's with Cleanflight – ESC's that fit inside the arms with rotorSENSE. No more worrying about how to solder wires to motors. You can tell the motors which way to spin just by rotating the prop in the direction you need with your finger.
Rear LED – Integrated 24-bit RGB LED on the rear with selector button. Let's you change the color of the LED by pushing the button. This would be awesome when you're racing your friends by assigning each racer a color. The lights are programmable also. You can do things such as make it a brake light, turn signals or flash different colors.
Price – Starting at $399 for the base model or $449 with upgraded motors.
Let's look at a breakdown of buying an ARF Vortex vs building from scratch with similar parts.
That's a difference of $239 not including small things like LED's, props and comes pre-tuned. Since it will be an ARF package, you'll need a transmitter, monitor/goggles with RX, batteries
I'm sold, take my money. Check back soon for a full review once it's released.