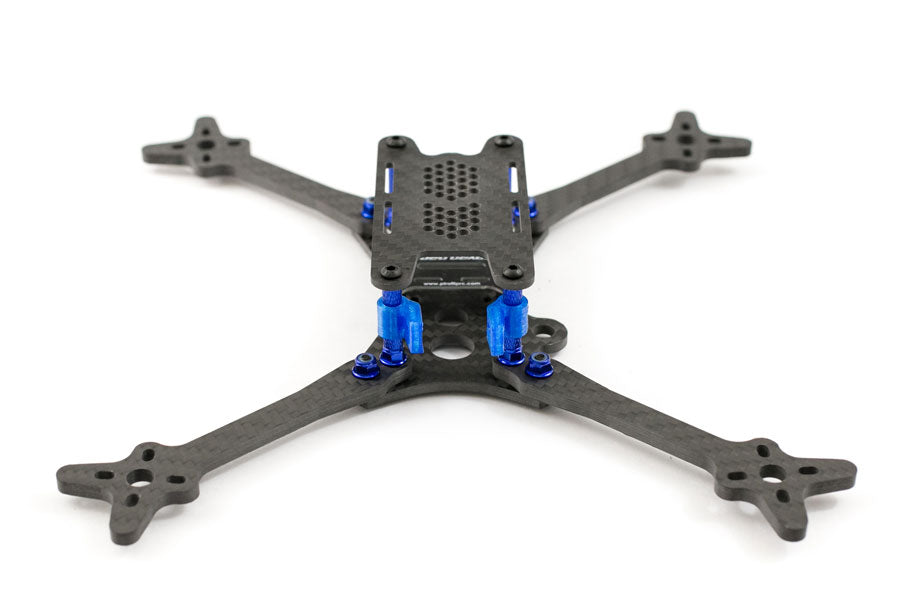 HyperLite Floss 2 Racing Frame Part 1: First Look
Hyperlite Floss 2 Racing Frame First Look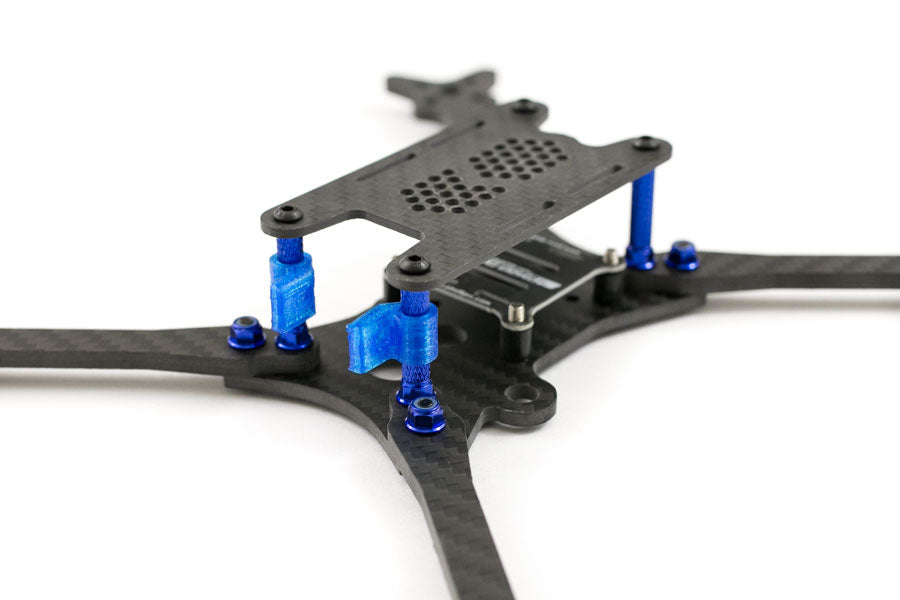 The Hyperlite Floss 2 frame is based of the ultra popular Floss. They listened to the complaints on the original Floss frame and fixed the issues.
This will be a 2 part post on one of the most popular frames right now.
Part 1 will be the first look at the frame itself
Part 2 is the build and fly.
The weight of the 5.5″ version of the frame is about 70g. That's slightly heavier than the original Floss but I think this design is much better. The quality of the carbon feels pretty good. To be honest the carbon used in the original Floss was horrible. I've seen Floss with carbon so warped the motors were off by several degrees. The carbon was so weak you can twist the frame with your hands. The carbon on the Floss 2 looks pretty decent.
One of the biggest complaints of the Floss was that the rear arm mount bolts were part of the fc stack. They fixed that in the Floss 2. Now the fc screws and the arm screws are separate. This will make changing arms much easier.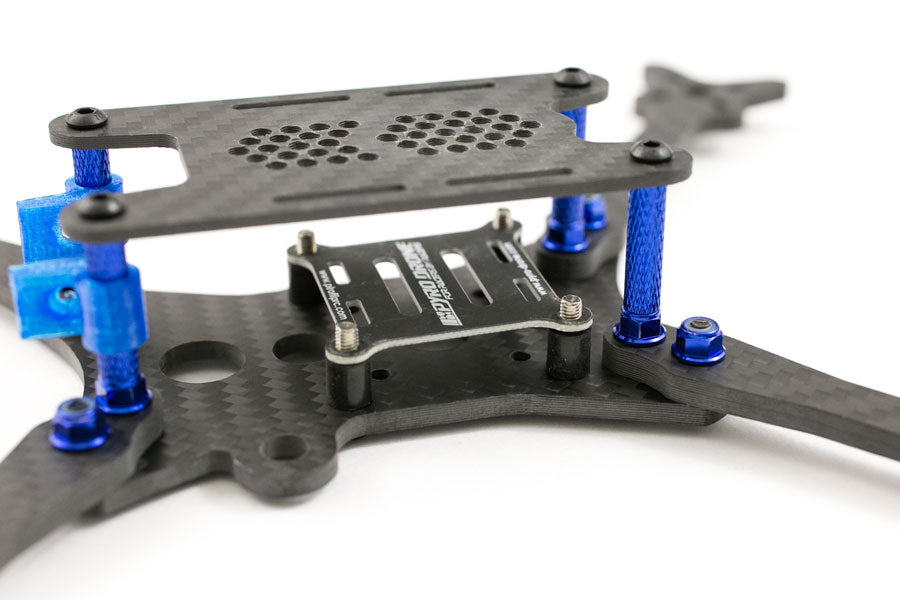 Now instead of the 3 standoff top plate, the Floss 2 uses a normal 4 standoff top plate. This will let you mount your battery on top or easily mount a gopro.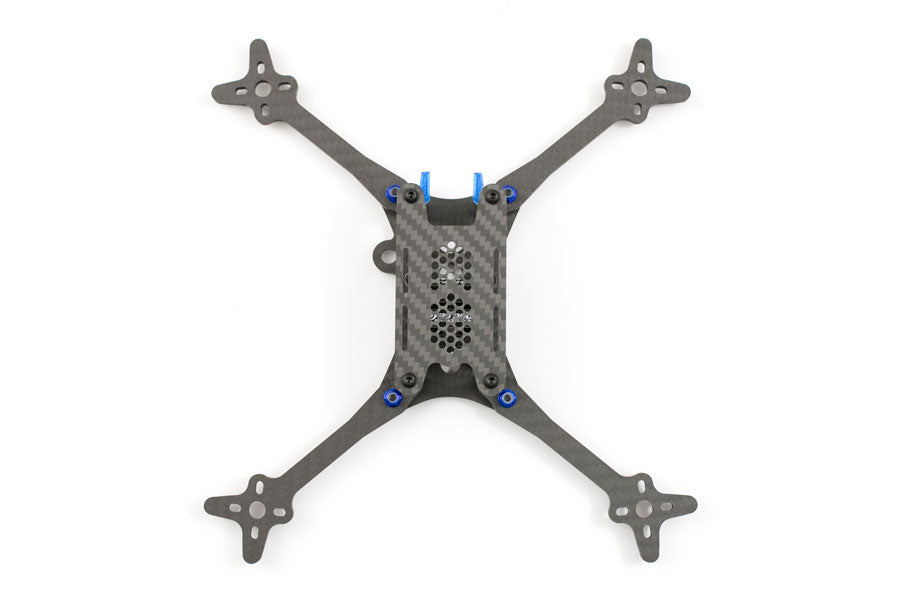 Included are rubber m3 bobbins for the flight controller stack.
Specifications
Comes in 4″, 5″, 5.5″ and 6 inch
5″ 212mm is 66g
5.5″ 222mm is 70g
6″ 237mm is 72g
3mm bottom plate
4mm arms
2mm top plate
Build Suggestions
I need help choosing components for this build. What parts should I use? What are you using in your ultralight setups? Put them in the comments below.
Hyperlite Floss 2 frame is available in the store.