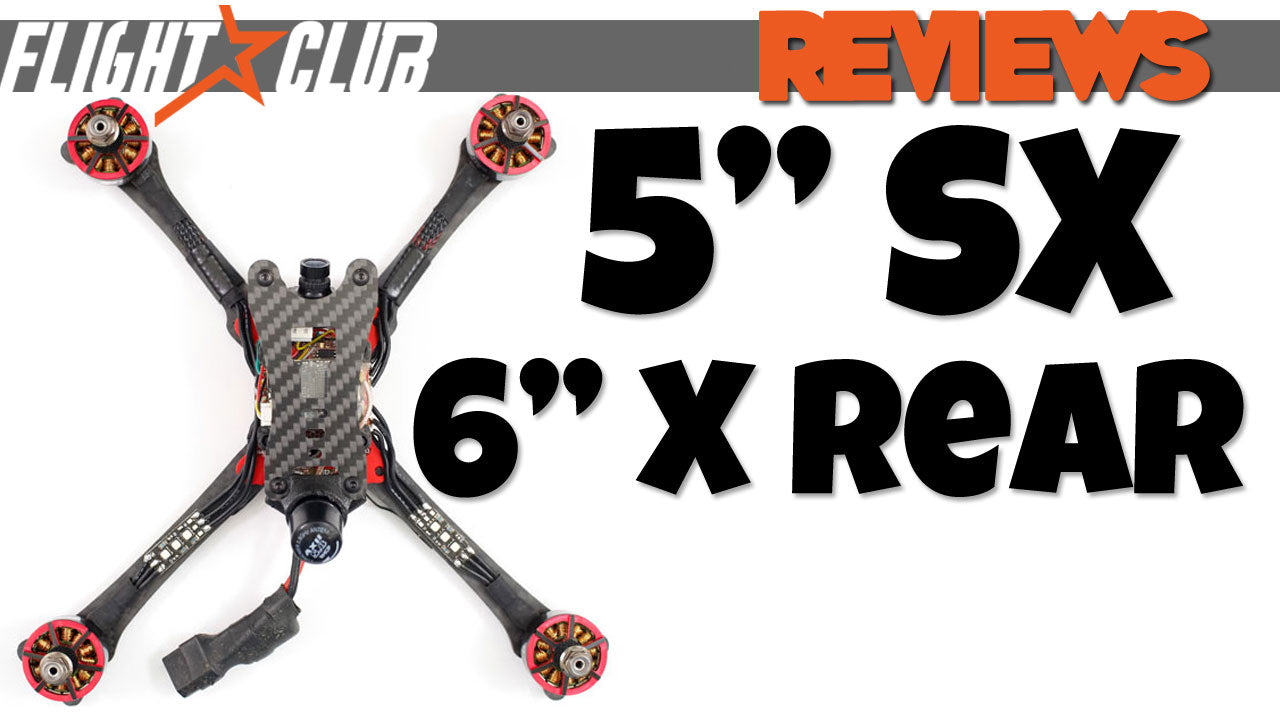 Hybrid Race Configuration : Is it Hype or Real?
Some of the fastest pilots in the world are now running this hybrid race configuration. The hybrid race configuration is running 5″ SX arms in the front and 6″ true X in the rear with 5″ props.
This hybrid configuration was made popular by Minchan. He must be onto something cause this dude is crazy fast. There's no slop in his lines, just super clean flow.
Parts used in this Video
In theory the hybrid race configuration is suppose to be faster in the corners and cut down on prop wash. It makes sense since the geometry of the rear is more spread out making the rolls faster.
I met up with Captainvanover to get his thoughts on this setup.
Lap Times
5″ SX front and rear
15:50
14:46
14:16
12:94
2nd Run
13:51

12:76

12:78
12:80
12:44
Average lap time 13:48
Hybrid 5″ SX front and 6″ X rear
1st run
15:30
14.99

12:18

12:29
2nd run
14:04
15:17 (missed gates)
14:20
12:35 (missed gates)
13:91
13:03
Average lap time 13:74
So what do these numbers tell us? Not much really.
I know this test isn't very through. Alex pretty much just flew one battery to get a feel for my quad then 4 timed runs.
He did run the fastest lap time 12:18 with the hybrid configuration but the overall average lap time was faster on the SX, 13:48 vs 13:74 on the hybrid. The slower average could have been due to the two warm up laps he had on the hybrid setup.
We're going to continue this test after the finals next month. I'm going to cut him some 6″ X arms for his Neutron. This way he can actually spend some time getting use to the hybrid race configuration.
What do you think about this hybrid race configuration? Let me know in the comments below if you run this setup and your experience with it.
If you found this post helpful, it would be super cool if you purchased the components from my store or purchase items from my Amazon links. These posts are expensive and take a loooong time to make so the purchases make it possible for me to keep making them. Thanks in advance, I greatly appreciate it 🙂