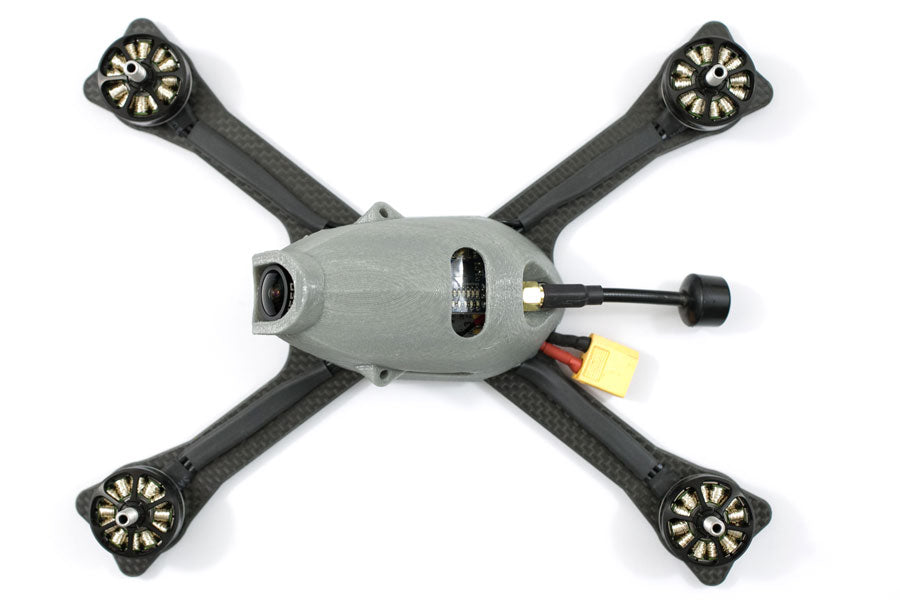 FlightClub Tokio SX
FlightClub Tokio SX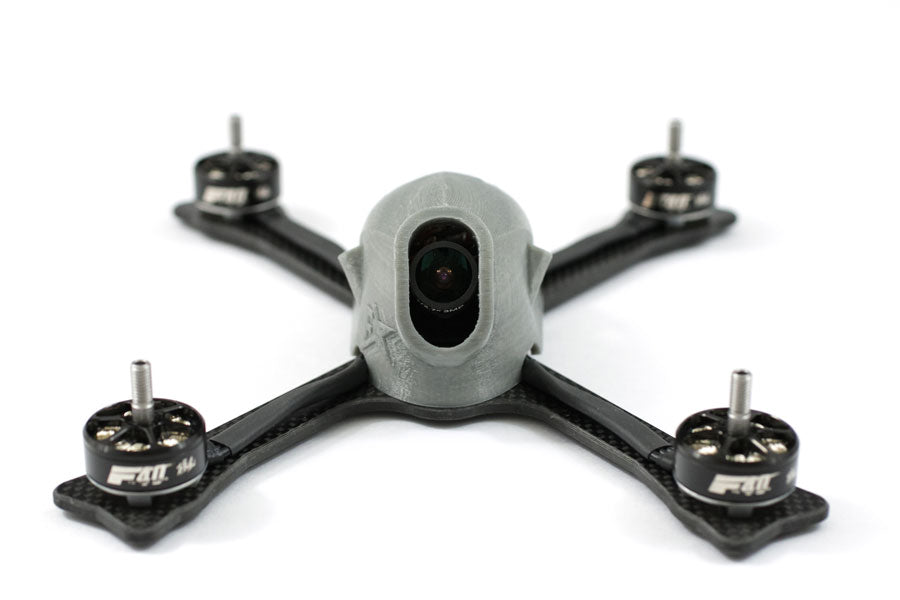 You asked for it and here it is, Tokio SX! The SX is the stretched X version of the Tokio X. It still has all the great features of the Tokio X, butter mount, chamfered edges, hypotense carbon fiber cut, 2 screw canopy mount, camera and vtx protection, except that it's 220mm to accommodate the stretch.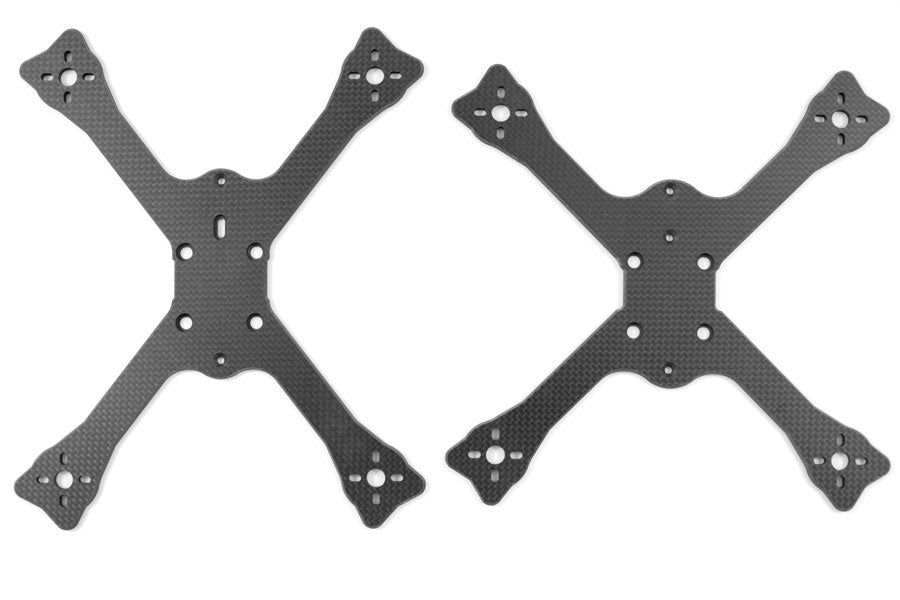 Why stretch X? For going fast on a racetrack! The theory behind a stretch is that is has a more stable pitch and quicker rolls. But actually regular rolls on a stretch X are not as fast as a true X. The fastest way around a corner is to pitch, roll and give it a lot of throttle. I think the reason the SX feels tighter around corners is that in order for it to roll the motors actually have to work harder to roll. So in a SX when you roll it's automatically giving it extra throttle. The stable pitch makes maintaining altitude easier also. What ever it is, it works! The Tokio SX corners on rails!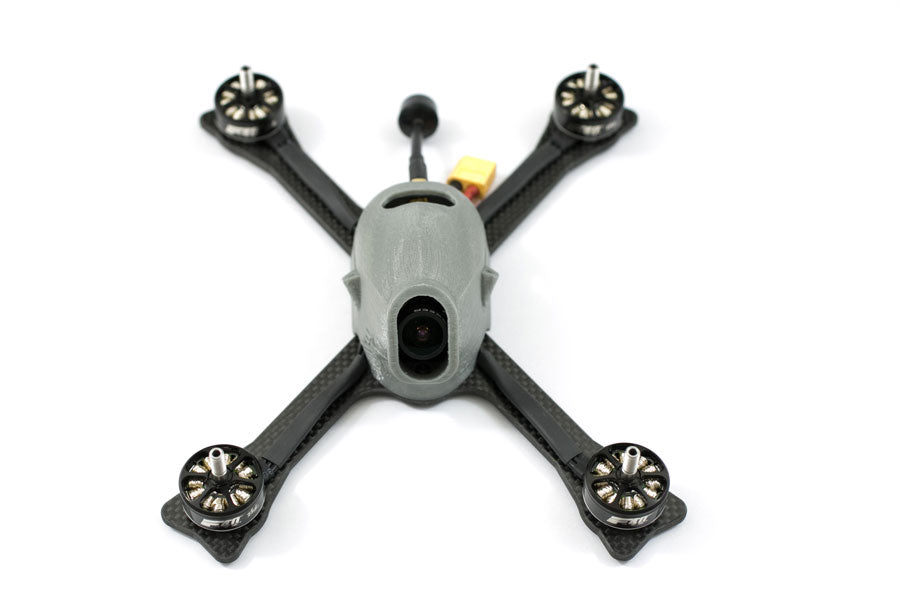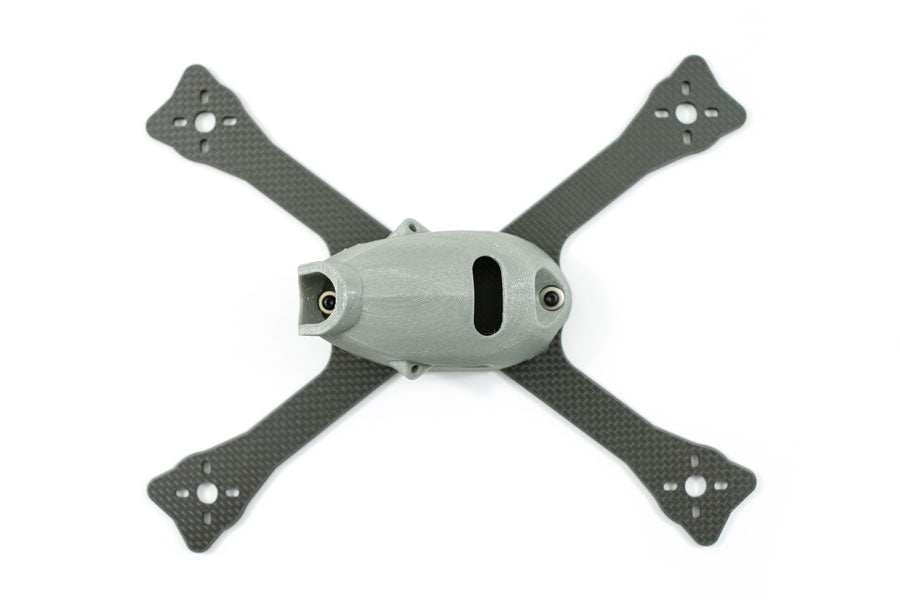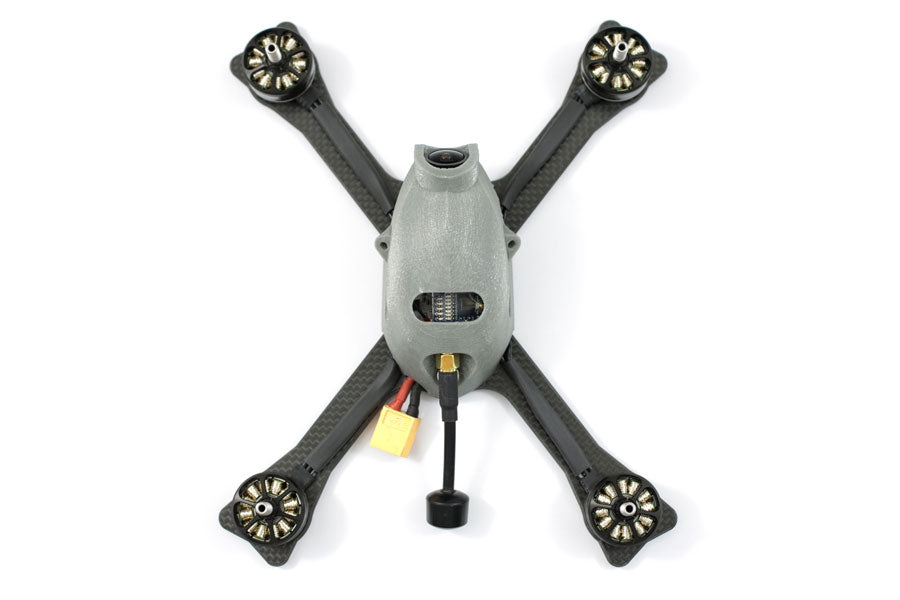 Which one should you get, X or SX? It depends on you are doing. For general flying and having fun in a park freestyling I would say go for the X. The true X patter makes it a perfectly balanced X able to roll and flip equally fast. If you do mostly racing, the SX would be the better choice. The stable pitch and snappy rolls gives it a really locked in flying on rails feeling around a track. Better yet, get both! Have the right weapon for each battle.
Tokio News
A Sexy frame is getting Sexier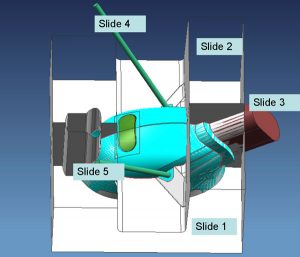 Demand for Tokio frames are beyond what we were expecting. There's no way we can keep up with the demand for Tokio frames by printing the canopies ourselves. A race canopy takes over 2 hours and the GoPro canopy takes about 3.5 hours to print. Some colors are more difficult to print than others. There have been a lot of resellers reaching out to us to get Tokio frames in their stores but we just can't print this many canopies. 4 printers going non stop 24/7 is still not enough. The only way to satisfy the need for Tokios is…..injection molding!
Yup, the mold has already started and as you can see it's pretty complicated and not cheap to make. For that reason we will still sell Tokios with printed canopies in the meantime. But don't worry. Everybody who has a 3D printed canopy Tokio will get a new sexy injection molded canopy when we have them. That's right. If you have a printed canopy, just pay for shipping and we'll send you the injection molded canopy for free! No buyers remorse here. Win – win!
First we will just have the race canopy injection molded. The GoPro canopy will still be printed. Unfortunately molds for the injection are extremely expensive.
The injection mold will take about a month to make then there will be sampling and prototyping. After the mold is finalized it will go into production. So I'm guessing it will be at least 2 months before we'll have the injection molded canopies to ship out.
Canopy Colors
Until we get the injection canopies we will limit the printed colors to black, grey, red and blue. The reason for this is different tolerances in colors and manufacturers make some colors difficult and inconsistent to print. When we have the injection we plan to have black, white, grey, red, blue, orange and maybe purple. Anyone with a printed canopy can request whatever injection canopy color they want when we get them.
Let me know in the comments below what color we are missing. If demand is high enough we'll get that color.
Joint the FlightClub Group in FaceBook for secret news, build tips and other shenanigans.
The next batch of X and SX frames will be available around 4/17.