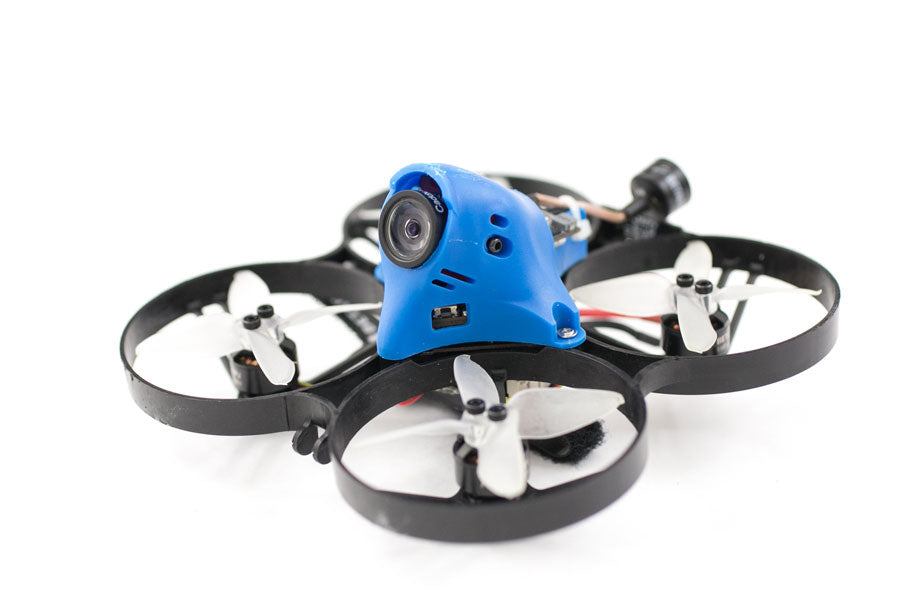 BetaFPV 85X HD Cinewhoop : HD Tiny Whoop
Cinewhoop, what is a cinewhoop? It's basically a tiny quad that can record HD footage. It's a relatively new thing. A lot of people are hacking away the case from a GoPro Session to save weight and strapping them on a Beta75x. A tiny whoop that can record hd footage. BetaFPV listened and made the 85x HD Cinewhoop. A ready to fly and get HD footage "tiny whoop" out of the box.
Check out some of these videos. You can get some really cool shots by strapping an HD camera on a drone.
Get ready to have your mind blown with this video. The amount of planning and execution of the shots is insane.
Not saying you can chase a 1000HP Corvette with the BetaFPV 85X HD Cinewhoop but it's a whoop built out of the box that you can get HD footage in places normal cameras cant do.
The BetaFPV85X comes in two versions, standard and HD. The only difference is the camera. The standard version uses the Caddx E02 which is an awesome camera for tiny whoops. The HD version uses the Caddx Turtle v2.
Specifications Highlights
Standard version weighs 58g, HD version is 75g
1105 6000kv motors
EMAX 2″ Avan props
F405 processor with BetaFlightOSD
16/25A BLHELI32 ESC
25, 200mw VTX
Custom Lumenier AXii antenna
The Caddx Turtle in the HD version is what makes this whoop special. It's got a caddx turtle v2 HD. It's called HD because the camera is connected to a board that you can put in a micro SD and record video at up to 1080p at 60fps with audio. The FPV video feed that you see in the goggles is still standard definition though. It's still a really cool camera system because you can record HD footage without needing to strap on an additional camera like a striped out GoPro.
There is a small record button cutout for the HD recording. Or you can set it to automatically start recording HD footage everytime you power up the quad in the Turtle v2 settings.
The SD card cutout on the canopy doesn't have any kind of door so I recommend putting a piece of tape over the slot to prevent card ejections during crashes.
The Caddx Turtle v2 has a microphone but I found the audio harsh and blown out. I wish there was a setting to turn down the gain on the audio. Wrapping the mic in tape seems to bring down the levels to a more acceptable level.
Originally the BetaFPV85X Cinewhoop was listed as 2-4s but some people were having a small problem with 4s like their quads catching on fire. Now it's listed as 2-3s.
Should you buy the BetaFPV 85X cinewhoop?
At 75g, I'm not sure you can call the BetaFPV 85X cinewhoop a "tiny whoop". If you are look for a tiny whoop with blistering speed, move on. The 85X HD is a porker and it feels like it.
But if you are looking for a Cinewhoop, something small with prop guards that can get smooth HD footage, this may be your quad. In this case the weight is actually a plus. The extra weight helps keep the quad steady for shooting cinematic video. Even flying outside in 15mph winds the BetaFPV 85X cinewhoop was still able to get smooth shots.
Imagine all the cool shots you can get with this BetaFPV 85X Cinewhoop.
If you found this post helpful, it would be super cool if you purchased the components from my store or purchase items from my Amazon links. These posts are expensive and take a loooong time to make so the purchases make it possible for me to keep making them. Thanks in advance, I greatly appreciate it 🙂