How to Use TBS Crossfire on SBUS
I know what you're thinking, why would you use the TBS Crossfire on SBUS protocol and not crossfire protocol?  Well sometimes you don't have a choice.
I've been using the EMAX Mini Magnum 2 on all my Neutrons and love the stack.  It's been super reliable but it doesn't have any spare UARTS to connect a Crossfire Nano.  I didn't think it was possible until a friend showed me.
Parts Used in this build:
Setup
The normal way to setup the TBS CrossfireNano RX is power, ground, channel 1 to RX/channel 2 to TX on a spare UART port. Of course that's the preferred method if you have a spare UART port to use.
If you are using a flight controller like on the EMAX Mini Magnum 2 stack, there isn't a spare UART port.  To setup the Crossfire Nano on SBUS is even easier, positive, ground, Channel1 on the Crossfire goes to SBUS on the flight controller, channel 2 isn't used.
Crossfire Nano Setup
On the Crossfire Nano, set Channel 1 to SBUS

On the BetaFlight Ports, enable serial on the SBUS port and configurations, set receiver to SBUS.  Done!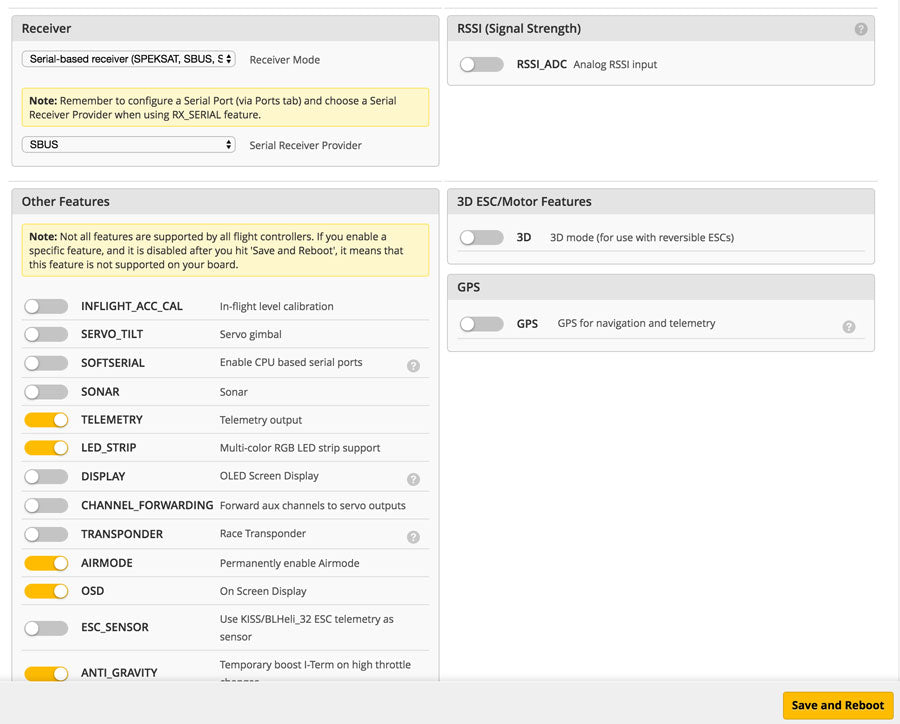 RSSI
There seems to be a bug that prevents the RSSI from working in BetaFlight.  For some reason I couldn't get mine to work in BetafFight 3.5.1 but worked just fine in ButterFlight 3.5.
To get RSSI to work, set the Crossfire Nano to output RSSI on Channel 12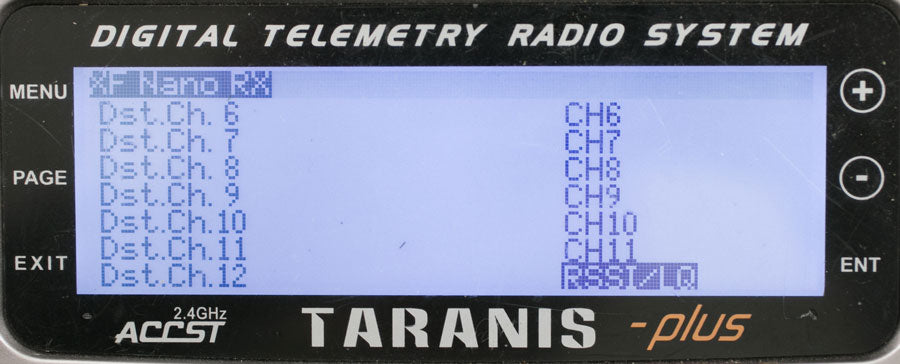 In the configurations tab enable TELEMETRY (see image above).
Change RSSI Channel to AUX 8.  With the TX powered on and battery plugged in, you should see AUX 8 move around.  Enable RSSI in the OSD and you'll see RSSI.  Done!
It's nice to know that this option is available on the Crossfire Nano.  Even though you should use the Crossfire protocol if you can.
If you found this post helpful, it would be super cool if you purchased the components from my store or purchase items from my Amazon links.  These posts are expensive and take a loooong time to make so the purchases make it possible for me to keep making them.  Thanks in advance, I greatly appreciate it 🙂